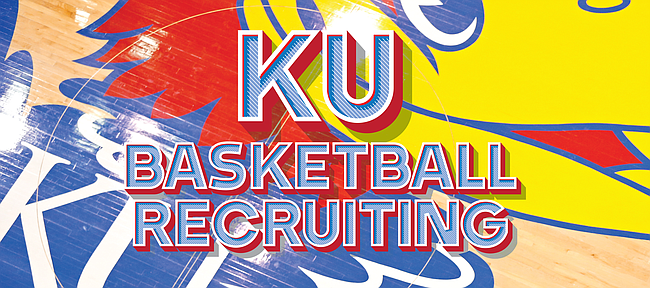 Future Kansas forward Billy Preston was back on the all star circuit Friday night in the 16th annual Jordan Brand Classic in Brooklyn, where his West all-stars topped the East squad, 124-116, in comeback fashion.
Preston, who also played in the McDonald's All-American Game a couple of weeks ago, finished with seven points, one assist and one turnover in 15 minutes. Preston was 3-of-6 from the floor, including 1-of-2 from 3-point range.

The 6-foot-10, 230-pound, five-star forward from Oak Hill Academy was one of just four players who teamed up with a prep teammate (Texas-bound point guard Matt Coleman) in the game attended by notable names such as Michael Jordan, Spike Lee, Carmelo Anthony, Reggie Miller and Charles Barkley among others.
As he did in the McDonald's game — and throughout his high school career — Preston flashed parts of his all-around game, showing good vision, ball-handling ability and range en route to his final line.
Said ESPN broadcaster Ted Emrich after a perfectly thrown pass by Preston in the first half: "Preston has all the ability you could want. Skill, athleticism, power forward size."
That set up former Arizona star Miles Simon to offer up his thoughts on what Kansas was getting from the No. 10-ranked player in the Class of 2017, according to Rivals.com.
"The thing about Preston is he has to be locked in, competing all the time, especially on the defensive end of the floor," Simon said. "And I think he chose a great school where he's gonna get challenged. And I think he chose a great coach and it's gonna be up to Billy Preston to respond to the coaching he's going to get from Bill Self."
Although he stands a couple of inches taller and 30 pounds heavier, Simon said Preston's perimeter skills could make him a candidate to play a role similar to what freshman Josh Jackson did this season.
"But he's even bigger than Josh Jackson," Simon said. "Whether he'll compete the same way that Josh Jackson did is gonna be the question."
KU target Trevon Duval, the top-rated point guard and No. 4 overall player in the 2017 class, also played for the East squad in the game, finishing with eight points, four assists and four turnovers in 17 minutes.
Visits, visits, visits
Following a busy weekend of travel by his assistant coaches, KU coach Bill Self is expected to visit Class of 2018 target Zion Williamson on Tuesday.
Williamson, a 6-foot-6, 230-pound forward from Spartanburg, S.C., is the No. 2-rated player in the 2018 class according to Rivals.com and has become somewhat of an internet sensation for his social media posts of extraordinary dunks.
On Friday, assistant coach Norm Roberts was back east to visit former N.C. State commitment Thomas Allen (No. 99, 6-2, Brewster Academy) and KU assistant Jerrance Howard was in East St. Louis, Ill., to visit 6-10 big man Jeremiah Tilmon (No. 42, East St. Louis High), who recently was granted a release from Illinois.
Both players opted out of previous commitments because of coaching changes.
According to multiple reports, Kansas also met with 2018 five-star point guard Immanuel Quickley on Friday. The 6-4, 180-pound Quickley is the No. 12-rated player in the 2018 class per Rivals.
Juiston at ISU
Hutchinson Community College standout Shakur Juiston, a 6-foot-7, 220-pound juco star who was named the MVP of the NJCAA national tournament in late March, is in Ames, Iowa, this weekend making an official visit to Iowa State.
Juiston (pronounced "Juice-ton") has been on KU's radar throughout the year and fits the mold of the quick-twitch 4 man that Self has said he would like to add to round out a 2017 recruiting class that includes Preston, 6-5 combo guard Marcus Garrett and Memphis transfers Dedric and K.J. Lawson, who will sit out the 2017-18 season in accordance with NCAA transfer rules.
Juiston visited UNLV last weekend and has said he will visit KU in the coming weeks.
Jayhawks among 2018 favorites
Las Vegas-based odds service Bovada issued its updated list of favorites to win the 2018 NCAA title on Friday and Kansas checked in with the third-best number.
Self's squad, which has been ranked anywhere from No. 1 to No. 11 in those "way-too-early" Top 25 rankings for next season, was listed along with Gonzaga and Villanova as 14-1 favorites.
Kentucky and Michigan State, which got good news Thursday when likely lottery pick Miles Bridges elected to return for a sophomore season, led the way at 10-1, followed by an ACC trio of Duke, Louisville and North Carolina at 12-1.