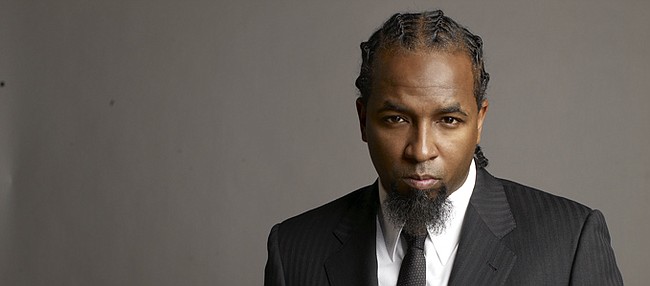 After teasing the announcement of a performance by "a popular band" at Late Night in the Phog on a radio show Wednesday afternoon, Kansas men's basketball coach Bill Self's secret was revealed Thursday morning.
KU officials confirmed that Kansas City-based rapper Tech N9ne will be performing at the 32nd annual Late Night in the Phog event, slated to start at 6:30 p.m. Saturday at Allen Fieldhouse.
No details about the exact time that Tech N9ne would perform were given, but it's clear that both KU and Tech N9ne are jacked about the upcoming show.
"Yo, what's sizzlin," Tech N9ne began in a Twitter video announcing the performance. "On October 1st I'm coming to make the Jayhawks go crazy and KU go crazy, man, at Allen Fieldhouse. I'm coming down there to do it big for the KU students. So come and kick it with us. We're gonna do it real big."
This will not be the first time that live music has been a part of Late Night, but it has become more and more rare over the years. Tech N9ne's addition to the Late Night lineup that will feature skits, dances from the men's and women's team and Rock Chalk Dancers and, of course, team scrimmages, makes this one of the most anticipated Late Night's in several years.
In addition to giving KU fans an up-close look at newcomers like Josh Jackson and Udoka Azubuike, this year's event also will be attended by more than a dozen recruits from the 2017, 2018 and 2019 recruiting classes, including five of the Top 36 players in the Rivals.com rankings in the 2017 class.
Doors will open to KU students at 5 p.m. and to the general public at 5:30 p.m.