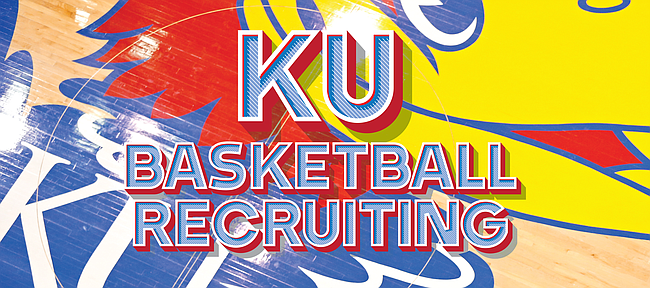 To Beatles fans, Billy Preston is the unheralded, jovial piano player who tickled the keys on several tracks on the Let It Be and Abbey Road albums.
To Kansas basketball fans, Billy Preston is one of the most sought after players in the 2017 recruiting class, a 6-foot-9, 220-pound, five-star forward from Oak Hill Academy.
Ranked No. 8 in his class by Rivals.com, the non-piano-playing Preston on Tuesday announced an updated Final 5 on his Twitter page.
Preston previously had trimmed his finalists to four schools, but the updated list grew by one and included two new programs and the absence of another.
Indiana, Kansas, Maryland, NC State and USC made the latest cut, with Indiana and NC State being the new additions and Arizona falling off.
Like many of the other top talents in the 2017 class, Preston appeared in the Under Armour Elite 24 game in August and told Rivals.com's Matt Moreno, of goazcats.com, earlier that month that finding a place where physical development would be guaranteed would play a big role in his recruitment. While most schools have solid strength and conditioning staffs, few have the proven track record of Kansas, with Andrea Hudy, year after year, taking raw, undeveloped athletes and turning them into physical specimens ready for the rigors of the NBA.
"I'm thinking that I'm 230 now," Preston told Moreno. "So if I become all muscle, I can become a beast. So, that's really what I'm look toward for the future."
According to 247 Sports, Preston was in town on an unofficial visit Jan. 13 and was offered a scholarship two weeks later. KU assistant Jerrance Howard is listed as the lead recruiter for Preston, who like his 1960s musical namesake, always seems to have a smile on his face.
Sexton eyeing early decision
Collin Sexton, one of the top point guards in the Class of 2017, recently told Adam Zagoria of zagsblog.com that his upcoming visits would play a big role in his decision about where he will play his college ball.
Sexton, whose family recently hosted KU coach Bill Self and staff for an in-home visit in Mableton, Georgia, is ranked No. 7 overall in the Rivals 150 in the 2017 class and plans to make an official visit to KU for Late Night in the Phog the weekend of Oct. 1.
Asked by Zagoria when he would like to sign, the five-star Sexton, 6-1, 170, said: "Around November, just so I can play my senior year out with out worrying about school."