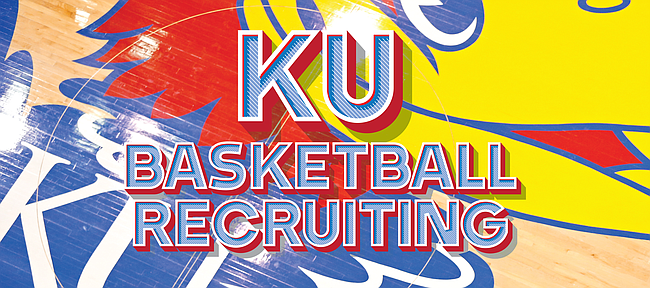 The Kansas men's basketball program on Monday will continue its pursuit of a big man to take the spot once reserved for No. 1 overall recruit DeAndre Ayton, who, last week, committed to Arizona.
Shay Wildeboor of JayhawkSlant.com reported Saturday that five-star Class of 2017 forward P.J. Washington will host the Kansas staff for an in-home visit on Monday.
Washington, 6-foot-7, 200 pounds, is the No. 17-ranked player in the 2017 class, according to Rivals.com.
Washington entered August with a final eight of Arizona, Kansas, Kentucky, North Carolina, NC State, Texas, UCLA and UNLV.
The forward from famed Findlay Prep in Las Vegas is regarded as a strong two-way player who is willing to do anything on either end to make the right play.
Washington has not yet announced a date for an official visit to Kansas. He hosted Arizona on Friday and was scheduled to welcome both Kentucky and North Carolina to his home on Sunday.
NC State is slated to visit Washington on Tuesday and, according to 247 Sports, the power forward has official visits set for Kentucky (Sept. 16), North Carolina (Sept. 23), Arizona (Oct. 21) and Texas (Oct. 28).
Hoops squad at Memorial
The Kansas men's basketball team was introduced to the Memorial Stadium crowd in the south end zone early in the first quarter and KU coach Bill Self was the halftime guest of play-by-play man Brian Hanni during the broadcast.
Asked about the first half and the overall state of the Kansas football program, Self spoke with equal parts positivity, optimism and reality.
"This was one half of one game of one season which is miniscule on the big scale of what we're trying to do because it's gonna take time to do it," Self said as KU trailed 28-7 at the break. "We have the right guy and the right men in charge (and) I'm real excited about where we're headed as an athletic department, in large part because I think the football program is at the point where the culture and things like that have been kind of established and now we can really start building off of that. I think in their short time here, they've done a great job of creating a very enthusiastic and positive culture."
Golf with Scot & Gale
Former KU greats Gale Sayers and Scot Pollard again will team up for the 22nd annual Gale Sayers & Scot Pollard Golf Classic, in partnership with the KU School of Education.
The 18-hole tournament is slated for 1:30 p.m, Sept. 23 at Alvamar Country Club, with dinner, awards and prizes to follow.
"Each year the event gets bigger and better," Pollard said. "This year, we'll have a trick shot artist as well as food and beverage vendors at specific holes throughout the course."
The cost is $400 per team. For more information, or to register, log on to soe.ku.edu/alumni/golf.
Money raised at the event will go to support scholarships for the School of Education Multicultural Scholars Program.