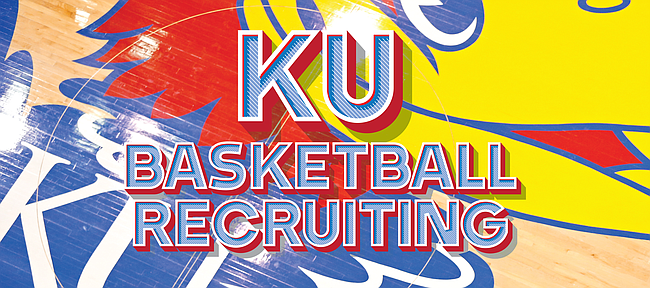 Highly coveted Oklahoma point guard Trae Young, the 14th-ranked player in the Rivals.com Class of 2017, has set a date for his in-home visit with Kansas.
Young, 6-foot-1, 170 pounds from Norman's North High, will host the KU coaches Friday afternoon, hours after similar visits with in-state schools Oklahoma and Oklahoma State.
Jeff Borzello, of ESPN.com, Tweeted the news on Wednesday and added that Young also would host Kentucky on Saturday.
The revolving door of weekend visitors will signify the beginning of a busy time in Young's recruitment. He'll follow up his in-home visits this weekend with an official campus visit to Oklahoma the next weekend (Sept. 16-18), followed by visits to Texas Tech (Sept 29-Oct. 1), Kentucky (Oct. 14-16) and Kansas (Oct. 21-23).
Young still has one visit at his disposal and, at least at this point, it looks as if it will either be to nearby Oklahoma State or Washington, where good friend Michael Porter, the No. 2-ranked player in the 2017 class, already has committed.
Sexton, Garrett set visits, too
Matt Scott of TheShiver.com also reported on Thursday that the KU coaching staff will conduct an in-home visit with 2017 point guard Collin Sexton on Friday, as well.
That visit will take place in Sexton's hometown of Mableton, Georgia. The 6-1, 170-pound Sexton will later make an official visit to KU's campus for Late Night, the weekend of Oct. 1.
In addition, the KU coaches will conduct an in-home visit with current commitment Marcus Garrett on Sept. 15.
Izzo on Kansas
Michigan State coach Tom Izzo, who on Friday will be inducted into the Naismith Memorial Basketball Hall of Fame, was a guest of 610 Sports Radio morning talk show host Bob Fescoe earlier this week, and Izzo was asked about Kansas basketball during his time on the air.
It was clear that the veteran Michigan State coach who led the Spartans to the 2000 national title and has appeared in seven Final Fours has a ton of respect for both Bill Self and the Kansas program in general.
"I have a good relationship with Bill and he's done an incredible job and is gonna have another good team this year," Izzo said.
Perhaps the most interesting part of Izzo's comments about Kansas centered on Allen Fieldhouse and the KU fan base.
"That's a tough job; it's a great place to play," Izzo said. "I got a chance to play down there. It's been more than a few years now, so maybe it's time to come back. I'm not sure there's any better fans than there are in Kansas.
"(Self's) done a good job, but he's got an incredible home-court advantage, too."
Venue change on tap for Honolulu
The Kansas men's basketball program, in conjunction with ESPN, on Thursday announced a venue change for the Jayhawks' Nov. 11 showdown with Indiana in the Armed Forces Classic in Honolulu.
Originally schedule to be played at Joint Base Pearl Harbor-Hickam, the game has been relocated to provide basketball fans of both the military and the community an opportunity to see the games up close.
The game, which is slated for Veterans Day, now will take place at Stan Sherrif Center on the campus of the University of Hawaii.
This year's event — which will tip at 8 p.m. central and also will feature a game between Arizona and Michigan State in the earlier contest — will be played just under a month from the 75th anniversary of the attack on Pearl Harbor.
Cliff's second chance
Former Jayhawk Cliff Alexander, a one-and-done player from Chicago, who left for the NBA Draft following the 2014-15 season, has agreed to a training camp invite with the Orlando Magic, reports Brian K. Schmitz of the Orlando Sentinel.
Alexander, who went undrafted in the 2015 NBA Draft, caught on through the NBA's summer league and spent his rookie season with the Portland Trailblazers. Although he appeared in just eight games and averaged 1.3 points and 0.8 rebounds in 4.5 minutes per outing, Alexander remained on the Blazers' roster all season.