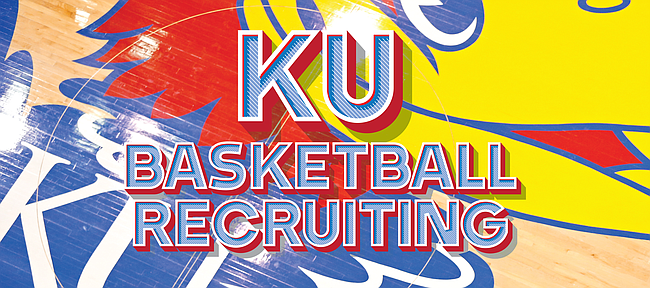 Evidently, Class of 2017 power forward Deng Gak's recent visit to Kansas was not impressive enough to lure the big man to Lawrence.
Eric Bossi, of Rivals.com, on Tuesday morning Tweeted that Gak, a 6-foot-9, four-star forward from Blairstown, New Jersey, had committed to Miami.
Gak, the No. 91-ranked player in the class according to Rivals.com, was in town last weekend with five-star point guard Trae Young.
Gak first landed on the Kansas radar in the days following No. 1 prospect DeAndre Ayton's decision to commit to Arizona. Although the Jayhawks lost out on Ayton, the belief held by some recruiting analysts was that Gak was a raw, under-the-radar type player who could wind up being a steal if the Jayhawks were able to land him as a sort of Plan B.
Despite the KU coaching staff spending time in New Jersey recruiting and watching Gak and getting him on campus for a visit, the big man chose to stay out east.
His decision leaves the Jayhawks still in search of a big man in the 2017 class, after Late Night visitor Cody Riley committed to UCLA and Gak now headed to Miami.
KU's 2017 recruiting class (which already has 6-5 Dallas combo guard Marcus Garrett in the fold) figures to be guard heavy, but there's no doubt that the coaching staff would like to add at least one big to round out both the class and the roster, with Kansas likely to lose projected starters Carlton Bragg Jr. and Landen Lucas following the 2016-17 season.