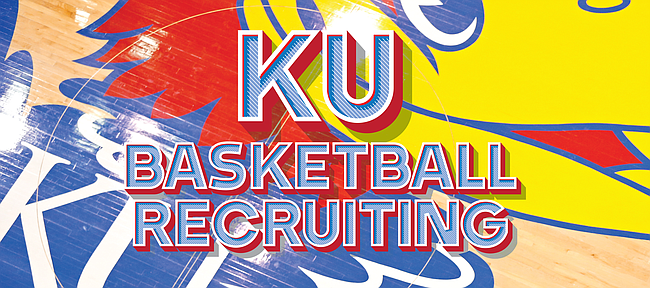 By now, it's clear that just about everyone who attended last weekend's Late Night in the Phog event at Allen Fieldhouse came away with a smile and a little added excitement over the upcoming Kansas basketball season.
That includes the 15 recruits from the classes of 2017, 2018 and 2019 who were in attendance in both official and unofficial capacities, but does not mean all of them are ready to sign their futures away to the Jayhawks.
In fact, even though Kansas landed an oral commitment from 2019 point guard Markese Jacobs the morning after Late Night, two of the bigger names at this year's event will move forward with their recruitment wide open.
Billy Preston, the No. 8-ranked player in the 2017 class according to Rivals.com, and Trevon Duval, the No. 3-ranked player, both appear undecided about their college futures.
Duval, who was a late addition to the Late Night visitor list and came in an unofficial capacity, announced Tuesday via Twitter that he had "decided to reopen" his recruitment.
Duval, a 6-foot-2, 189-pound, five-star prospect from IMG Academy, had trimmed his list to a final nine of Kansas, Arizona, Cal, Maryland, Oregon, Seton Hall, St. John's, USC and Villanova, and has said that his relationship with the coaching staff along with the style of play are two of the most important factors in his decision.
"You know, I'm a guard and I like playing with other guards," Duval told Matt Moreno of goazcats.com back in August.
Despite four Rivals.com recruiting analysts proclaiming Duval's recruitment to be a "pretty mysterious" one as recently as three weeks ago, all four predicted that he would end up at Maryland.
As for Preston, the 6-9, 220-pound forward from Oak Hill Academy, he was among the recruits who visibly seemed to have the best time at last week's Late Night, playing to the crowd, clowning around with fellow recruits and "oohing" and "ahhing" over the action on the floor.
Monday, Shay Wildeboor of JayhawkSlant.com briefly caught up with Preston to get his thoughts on his visit.
"The visit to Kansas was great," Preston wrote. "I had a great time (the) whole weekend with the coaches, players and just being in the Jayhawk atmosphere of the students that show much love to me and the team itself. I enjoyed the visit very much."
Preston's decision to reopen his recruitment actually came prior to Late Night after having narrowed his list to a Final Five of Kansas, Indiana, Maryland, NC State and USC.
Earlier this week, the power forward who many believed was leaning toward USC picked up an offer from Syracuse and it's clear that there's still work to do for Preston's services despite how much he enjoyed Late Night.
Here are the highlights from a couple of other recruiting analysts who caught up with a few more of KU's Late Night visitors earlier this week:
Collin Sexton, the five-star point guard from Georgia, who is ranked No. 7 in the 2017 class, told Matt Scott of TheShiver.com that he loved his visit and even mentioned the idea of possibly joining forces with fellow five-star guard Trae Young: "I watched them," Sexton said of KU guards Frank Mason and Devonte' Graham. "I can see myself doing the same things if I go to Kansas ... We could be like that. We could definitely play together. We can both score and play either guard position. It would be real good. Real, real good."
Scott also touched base with 2018 point guard Immanuel Quickley, who said he, too, loved the visit: "The fan base was great and they showed a lot of love," he said. "I really like the coaching staff, especially the way Coach Self coached and ran practice."
Brandon Williams, the 4-star, Class of 2018 point guard from Encino, Calif., told Wildeboor that he had a great time on his visit: "I thought it was really good, and I really mean it," Williams said. "I really felt the energy in the gym as soon as I walked in it. It was very organized and I was amazed with the facilities at Kansas."
More like this story on KUsports.com