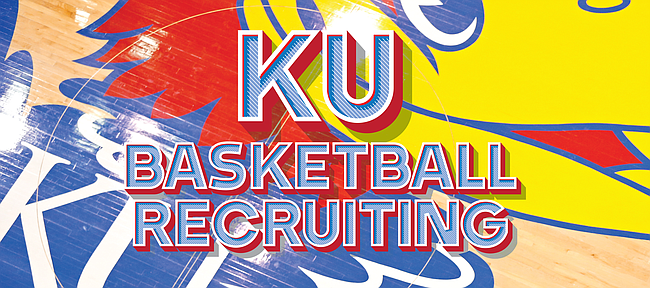 The inaugural "Border War Legends Basketball game," which will be run by private individuals not Kansas University and Missouri officials, will be played at 6 p.m., Saturday, July 16, at Shawnee Mission South High School, event organizers said Friday.
The KU-MU game will include "former KU players in the past 10-15 years," as well as "some former Mizzou stars which could include Laurence Bowers, Marcus Denmon, Jason Sutherland and others," the official game news release stated.
A full list of participants will be posted on borderwarlegends.com closer to the event.
"The MU and KU rivalry meant so much to both colleges, alums and fan bases," said Jarrett Sutton, who played at MU from 2008-12 and will compete in the game. "While this won't replace that rivalry, the Border War Legends Game can bring back players from that era and become a big event for fans on both sides of the state line."
Tickets will be $15 for adults, $10 for students and include admission to a pre-game autograph session. Portions of proceeds will be donated to Circle of Hope NICU Foundation, which provides support for parents with children in the Overland Park Regional Medical Center.
"While I'd love to have players from when I graduated at KU with Scot (Pollard), Jacque (Vaughn) and others, as Billy Thomas told me recently, he'd be glad to coach, but (let) the younger guys play," said 1996 KU grad Chad Rader, one of the game organizers. "We've got a good initial start with the help of Conner Teahan and Tyrel Reed, and will have a strong lineup to face the Tigers in July."
Young, Porter play here today: KU recruiting target Trae Young, who filled the nets for 103 points in 105 minutes in four games at an EYBL tournament last weekend in Virginia, today brings his high-scoring hoops show to Lawrence.
Young, a 6-1 junior point guard from Norman (Okla.) North High, who is ranked No. 13 in the recruiting Class of 2017 by Rivals.com, and No. 2-ranked Michael Porter Jr., are scheduled to play for Mokan Elite EYBL in a KC Classic contest against Michigan Threat at 3:30 p.m., on Court Three, at Sports Pavilion Lawrence.
It's the only game they are participating in during the tournament. It's a closed recruiting period so college coaches cannot attend. The public is welcome. Admission will be charged.
According to 247sports.com, Young in a game last weekend had the first triple double of the EYBL spring/summer season (19 points, 10 rebounds, 10 assists). He scored 36 points with nine assists and eight boards in another game. The son of former Texas Tech standout Rayford Young is averaging 20.8 points and 7.2 assists in leading his team to a 10-1 record in EYBL play.
Meanwhile, Porter, a 6-8 junior forward from Tolton Catholic in Columbia, Mo., who also has KU on his list of schools, is averaging 21.2 points and 11.5 rebounds a game in EYBL action for Mokan Elite.
Young and Porter have said they'd like to attend the same college as likely one-and-done players. Washington is the leader for Porter following the Huskies' hiring of his dad, Michael Sr., as an assistant on Lorenzo Romar's staff. Kentucky has been said to be the leader for Young.
"We're still planning to team-up in college!" Porter wrote this week in his monthly blog for USA Today. "It's getting a little tricky because we're not on the same page with some of the schools on our list so getting this thing done is a lot harder than we thought. But I would say that it's definitely still on the forefront of our minds. We talk all the time about different schools' styles of play, the coaches, the fans and we try and convince each other one way or the other. We do that all the time. It'll work out though; we'll do what's best for us."
Porter also addressed his dad now working at UW.
"I'm definitely happy for him!" Porter wrote in the USA Today blog. "Washington has always been one of the top schools on my list and of course that doesn't hurt that he's there. A lot of people think that my recruitment is over now because my dad is there and everyone knows that coach (Lorenzo) Romar is my godfather, but I'm definitely far from making up my mind about college."
To read the USA Today blog go to the Web address http://bit.ly/25epmOI
More like this story on KUsports.com