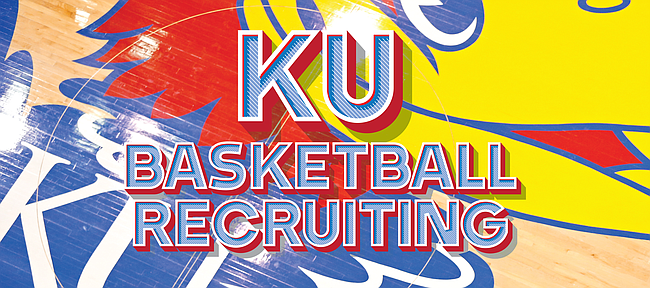 It seems the University of Washington wasn't the only school to offer Michael Porter Sr., dad of high school junior phenom Michael Porter Jr., a coaching job in recent weeks.
The St. Louis Post-Dispatch reports that Missouri coach Kim Anderson offered Porter Sr., "a lucrative multiyear contract offer" to leave his job as Mizzou assistant women's coach to join the men's staff. The P-D said Texas A&M; also tried to hire Porter Sr., who Friday accepted an offer to work on Lorenzo Romar's Husky staff.
Washington, of course, now becomes the overwhelming favorite to land Porter, a 6-8 small forward from Tolton Catholic in Columbia, Mo., who is ranked No. 2 in the recruiting Class of 2017 by Rivals.com.
Porter's brother Jontay, a sophomore guard, has already orally committed to play at Washington. Romar, by the way, is godfather of Michael Porter Jr., who has a list of 10: Washington, Kansas University, Duke, Kentucky, Missouri, Stanford, Indiana, UCLA, Syracuse and Virginia.
"I have no idea where (Michael) is headed, but I know we're going to be recruiting him hard," Porter Sr. told Scout.com. "Ultimately it's his decision and we were up front when we were talking about (joining the staff) that this was not about Michael coming too. They were separate things and we've kept them that way."
Porter Sr., has spent the last three seasons as assistant women's coach at Missouri. His daughters, Bri and Cerra, play for the Tigers. Porter Sr, and Romar are longtime buddies, each standing up in the other's wedding.
"Washington now has Michel Porter's father as an assistant, brother as a 2018 commit, and godfather as its head coach. Strong pitch," assessed CBSsports.com's Jeff Borzello.
It is not known whether Porter's buddy, Trae Young (6-1 junior, Norman, Okla. North), will add Washington to his list of schools. The 13-ranked Young has a list of KU, Duke, Kentucky, Oklahoma, Stanford, Virginia, Texas and others. Porter and Young have talked about being a package deal.
Green offered: Quade Green, a 5-11 junior point guard from Philadelphia's Neumann-Goretti High, who is ranked No. 50 by Rivals.com, last week received a scholarship offer from KU, according to Zagsblog.com.
"Coach (Bill) Self gave me an offer. I've heard they let their guards go (and) they got great alumni," Green told Zagsblog.
Green has also received offers from Syracuse, Miami, Xavier and Temple and has heard from Duke.
"(Green) is a real hard worker so his ceiling is high," Neumann-Goretti coach Carl Arrigale told Zagsblog. "He's really out to show he can run a team. He is a plus shooter and ball-handler with a great deal of poise and no fear. He has a chance to be special."
Dooley rewarded: Former KU assistant coach Joe Dooley, third-year head coach at Florida Gulf Coast, has been awarded a two-year contract extension and raise through 2019-20. Terms of the extension were not disclosed. Dooley is 65-38 at Gulf Coast through three seasons. The Eagles reached the NCAA tournament this past season.
"I first want to thank director of athletics Ken Kavanagh and University President Dr. Wilson Bradshaw for instilling their trust in me to continue to lead this great program," Dooley said. "This is a terrific opportunity to continue building something really special with a talented group of returners and newcomers, and I'm looking forward to getting started with the 2016-17 season."