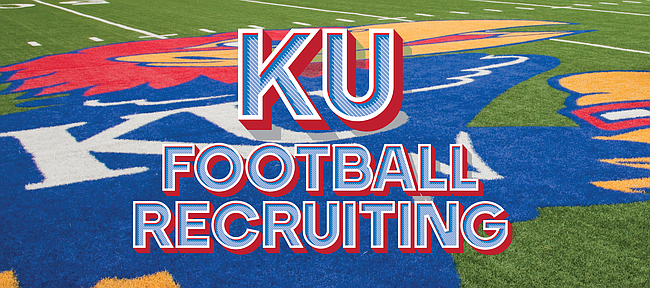 According to JayhawkSlant.com, the Kansas University football program officially has offered a scholarship to Bishop Miege standout Jafar Armstrong.
The 6-foot-1, 185-pound wide receiver has long been considered one of the top Kansans in the 2017 recruiting class and, according to Miege head coach Jon Holmes, KU's offer provides more proof that second-year head coach David Beaty's staff is serious about its pursuit of the top talent in the state.
"It shows they want to do well with kids in Kansas," Holmes told JayhawkSlant's Jon Kirby. "I know the rankings just came out and he is in the top five. To me it shows they are sticking to their word and recruiting local players."
In addition to Kansas, Armstrong now owns offers from Illinois, New Mexico, Northern Illinois and Wyoming and is receiving interest from Iowa, Missouri, North Carolina State and others.
KU currently has four commitments in the 2017 class, Texas offensive linemen Jared Hocker and Grant Polley, Dallas running back Dom Williams and Louisiana athlete Travis Jordan. Because past recruiting practices continue to limit KU's number of available scholarships, the Jayhawks figure to be able to add around 15 more before next February.
Armstrong certainly appears to be one player who will give the Jayhawks a long look, not only because of the opportunity playing in the Big 12 presents but also because of KU's recent connection to his school. Montell Cozart, Ryan Willis, Tre' Parmalee, Justin McCay and even former offensive line coach Tim Grunhard all spent time at Miege before coming to Kansas.
"It's exciting because they're the hometown school," Armstrong told Kirby of KU. "I'm ecstatic to get the offer."