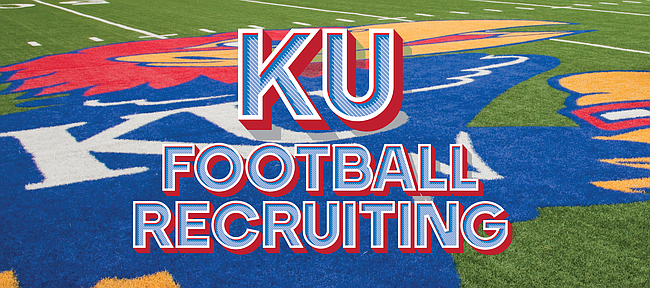 Late Monday night, roughly 12 hours after learning about an oral commitment from McKinney, Texas safety Akayleb Evans earlier in the day, Kansas football coach David Beaty and company picked up another commitment from a 3-star defensive back.
Robert Topps, of Chicago's Marist High, chose the Jayhawks despite having offers from 15 Division I programs and never having visited KU's campus.
Topps, like so many athletes these days, announced his commitment on Twitter, saying, "I want to thank God, my coaches, my family and all of the schools that have recruited and shown interest in me. It's been a long journey and lots of hard work. I am extremely blessed and proud to say that I am officially a Jayhawk! #RockChalk."
Not long after, Beaty hopped on Twitter himself to use the customary #NeatDeal hashtag that typically indicates good news of this type, only this time there was an extra tag attached: #GottaLoveChiTown.
KU defensive coordinator Clint Bowen was the lead recruiter for Topps and the newest Jayhawk told Jon Kirby of JayhawkSlant.com that Bowen offered up a flattering comparison when recruiting Topps.
"When I first talked to coach Bowen, he told me he likes my length and he told me I reminded him of Aqib Talib and how he was built," Topps told Kirby. "That meant a lot to me."
Topps, KU's sixth 3-star prospect in the current class, is the third defensive back and 10th prospect overall in the 2017 class to commit to Kansas. He has yet to visit the KU campus but plans to do so soon.
"When they talk to me they treat me like family," he told Kirby. "That goes a long way. Even though I haven't visited there they kept me up to date with information about the school and videos of the campus. I felt like I knew a lot about the Kansas program. I have been told how nice the school is. I feel great and I know this is definitely the right move."
More like this story on KUsports.com