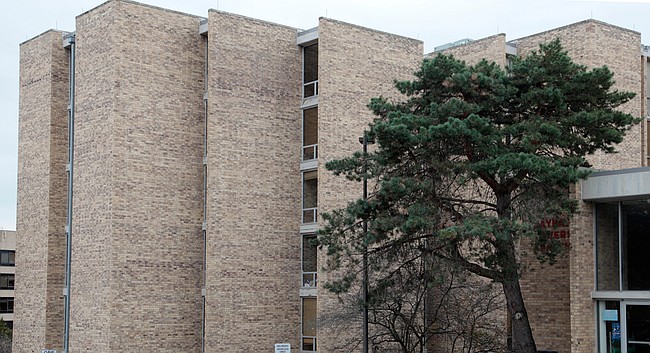 Kansas University is pushing for dismissal of a lawsuit that applies the Kansas Consumer Protection Act to an unconventional subject: campus rape.
KU on Friday filed a motion to dismiss the case of James and Amanda Tackett v. KU, saying that since the Tacketts — whose daughter said she was raped on campus by a KU football player — are neither students nor parents of a current student, the couple are not consumers and have no standing to sue under the law.
"The Kansas Constitution requires a plaintiff to have sustained an injury as a result of actionable conduct by the defendant, and to stand to benefit from the relief sought," wrote attorneys representing KU. "The KCPA allows claims only by 'consumers' who were parties to a 'consumer transaction' as a result of which they sustained an injury or loss. Plaintiffs cannot satisfy any of these requirements."
James and Amanda Tackett sued KU March 11 in Douglas County District Court under the Kansas Consumer Protection Act, accusing the university of misleading the public by representing campus housing as safe.
Their daughter, Daisy Tackett, was a freshman on the KU rowing team in October 2014, when she said a football player raped her in his apartment at Jayhawker Towers. She withdrew from KU shortly after the spring 2016 semester began in January.

The Tacketts said in their lawsuit that they paid their daughter's tuition and board and accused KU of repeatedly representing to them and other prospective and current students that university residence halls are safe and secure when, in fact, campus housing for years has been home to "a known, persistent and growing problem of instances of sexual assault."
Their lawsuit lists a number of reports of sexual assaults occurring in Jayhawker Towers and other campus housing facilities over the past few years.
They want a judge to rule that KU violated the Consumer Protection Act, order KU to cease representing its dorms as safe until they are "demonstrated" to be, and order KU to give up money earned as a result of the deception, potentially through restitution to affected families, according to the lawsuit.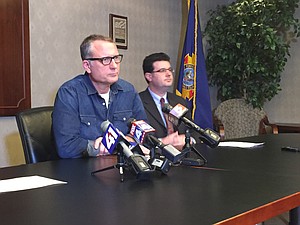 In its response, KU emphasized that the Tacketts paid tuition and board "for their daughter" and "on her behalf."
"Numerous Kansas decisions have found that a party who funds a consumer transaction for another is not a 'consumer' under the act," according to KU's response. "... Plaintiffs do not identify any contract or transaction between them and KU or payments to KU for themselves for educational services, housing, or otherwise. Plaintiffs also do not allege they sustained any harm of any kind as a result of any incident or occurrence at KU. Plaintiffs only alleged connection with KU is paying tuition, housing expenses, and other fees for their daughter."
KU's motion to dismiss the suit is signed by attorneys Brian Fries of Lathrop and Gage LLP, Kansas City, Mo., and Megan Walawender, of KU's Office of General Counsel.
The Tacketts' lawsuit is one of three related suits filed against KU this spring, including one by their daughter.
Daisy Tackett filed her lawsuit March 21, accusing KU of failing to properly investigate her rape report and protect her from retaliation by her assailant and her rowing coaches, as required under Title IX. Title IX is the federal law prohibiting sex-based discrimination in education, including sexual violence.
Her case has been moved from Douglas County to federal court, where it remains pending. Last week KU filed a motion responding to accusations and asking the court to dismiss the case, calling the incident "tragic" but "not one for which Title IX makes the university liable."
Tackett reported her assault to KU about a year after it happened, after a rowing teammate told her the same football player had sexually assaulted her, too. Tackett did not file a police report.
KU's Office of Institutional Opportunity and Access investigated Tackett's complaint, concluded the man had committed the sexual assault and expelled him, according to KU's court response. IOA conclusions as to guilt are based on a preponderance of the evidence and not on the criminal court standard of guilt beyond a reasonable doubt.
Tackett's suit contends the four-month process — which concluded midway through the spring semester — was too long and that KU should have suspended the man from campus as soon as the investigation launched to protect her from harassment by him.
The fellow rowing team member — named in the lawsuit only as Jane Doe 7 — sued KU April 18, alleging the same football player also raped her in Jayhawker Towers in August 2015 and that KU failed to properly investigate and protect her from intimidation by the man and retaliation by her rowing coach. That suit remains pending in Douglas County District Court.
Have a tip or story idea?
---
More stories