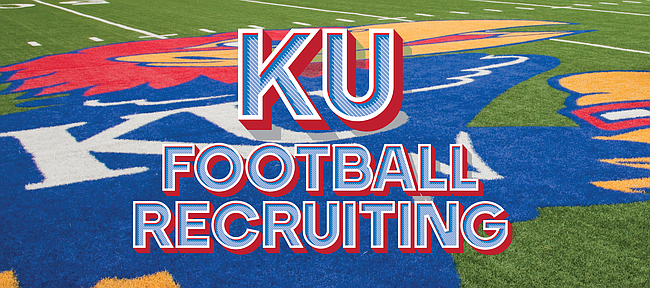 The Kansas football program's strong recruiting stretch took a small hit this week, when three-star Texas defensive back Akayleb Evans announced he was de-committing.
Evans, a 6-foot-2, 180-pound safety from McKinney, Texas, who picked Kansas over offers or strong interest from Iowa, Iowa State, SMU, TCU and Tulsa back on his birthday in late June, declared his intentions on Twitter earlier this week, saying simply, "I am officially de-committing from the University of Kansas and reopening my recruitment."
Late Thursday night, Evans orally committed to Tulsa.
The move leaves Kansas coach David Beaty with 11 commitments in the 2017 recruiting class and, in some ways, seems to be a slight step in the right direction. During the past several years, with Kansas struggling and in rebuilding mode year after year, the Jayhawks consistently have been in competition with the Tulsas of the world for high school prospects, losing players to those schools as often as they signed them.
This move, however, seemed to be the reverse, with Evans jumping on the Jayhawks early only to back out possibly because of a surplus of talented defensive backs committing to KU in the same class.
With four-star Louisiana prospect Mike Lee already on board, three-star Chicago talent Robert Topps committed to Kansas one hour after Evans on June 22, giving KU three defensive backs with a three-star rating or higher.
As it stands today, Kansas has six three-star commitments and one four-star commitment in its 11-man class. By comparison, Evans became the third three-star prospect to commit to Tulsa, which currently has a nine-man class for 2017. Evans also is the only defensive back among the nine Tulsa commitments.
More like this story on KUsports.com