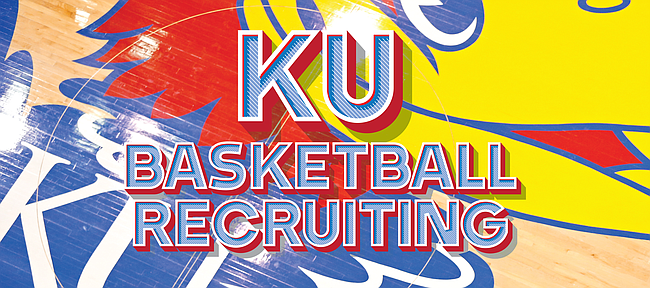 Tucker Vang, who practiced daily against the Kansas University women's basketball players last season as a member of what's known as the "Dream Team" now will live a dream as an official member of the men's squad.
Vang, a 6-foot-1 junior out of Goddard High, has been added to the men's team as a non-scholarship walk-on.
"He's been a KU fan his whole life. He was a big KU fan in high school. We always joked about that, anytime KU and K-State played," said Goddard High coach Kyle Taylor, who played for coach Jim Woolridge at KSU in 2004-05 and '05-06.
Vang, who was named first-team all-Ark Valley Chisholm Trail League as a senior in 2013-14 after averaging 16.5 points, 4.5 rebounds and 2.8 assists a game, is brother of Tate Vang, a freshman walk-on on KU's football team. Their dad, Pete, played football tight end in the early 1990s at KU.
"He will love being part of it," Taylor said of the KU hoops program. "He's been trying three years, I guess, to work his way onto the team. It's been a lot of hard work. He was with the women's practice team and worked his way up to where he got on. He will be a great walk-on, do whatever he can to help the team out."
Tucker Vang also was a standout wide receiver/defensive back at Goddard High.
"He was a three-year starter for us (in basketball)," Taylor said. "He really did a good job as leader for our group. He always played hard, is a good kid. He's somebody coach (Bill) Self will love to have around."
Both Self and Vang cannot comment until the compliance office gives its OK following the review of paperwork. Self did confirm Tuesday morning Vang was expected to join the squad. Later in the day, sources close to the program said it indeed was a done deal.
"He's a good shooter," Taylor said of Vang, who hit 46 percent of his shots and 30 percent of his threes his senior year at Goddard. "Being a little older and not being a freshman right out of high school will be a huge advantage for him. He's more mature. He's not going to be shocked. He's going to know what to expect. Playing for the women's practice team and at the rec center he's developed his game and matured a little bit. It'll be exciting to see if down the road and after a year see if he's one of those guys who can squeeze in a few minutes."
It's not known whether Vang will play two or three seasons. It appears he does have a five-year window available if he wishes to play three.
KU has three non-scholarship players on the team: Vang, senior Tyler Self and junior Clay Young. KU coach Self at this time does not envision adding any more walk-ons.