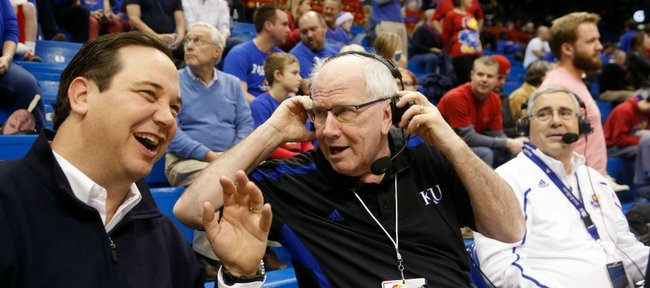 Bob Davis, the voice of Kansas University football and men's basketball for more than three decades, has been named 2015 Kansas Sportscaster of the Year by the National Sportscasters and Sportswriters Association.
This is the 14th time Davis has received the honor.
Davis has announced he will retire following the 2015-16 basketball seasons. He started his career with the Jayhawk Radio Network in 1984.
Wichita Eagle reporter Bob Lutz is the 2015 Kansas sportswriter honoree.