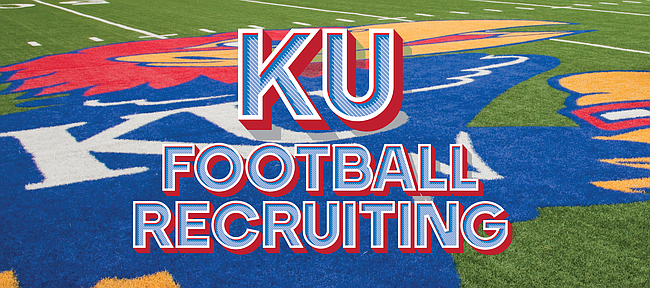 The summer before his junior season at Booker T. Washington High, in Tulsa, Okla., Kyle "Money" Mayberry hopped onto an elevator and headed into the building to get ready for a summer camp.
When he did, he saw former Kansas University standout and current Denver Bronco Chris Harris hitching a ride on the same elevator. Harris, a native of nearby Bixby, Okla., was there hosting the camp, and Mayberry, a blossoming athlete who played wide receiver during his sophomore season, was there to soak up as much instruction as he could.
"He asked who I was," Mayberry began. "And I told him I was the best cornerback in the state of Oklahoma. He said, 'Oh, really.' And then that season I had a great year, and he found out I really was."
Ranked as the top cornerback in Oklahoma heading into his senior season, Mayberry did nothing to dispel that notion during his senior season and landed a scholarship offer to Kansas.
Although several other schools came after him hard, the 5-foot-11, 163-pound cover corner committed to Kansas and stuck with the Jayhawks.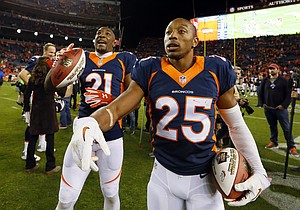 After that initial meeting with Harris during the summer of 2014, Mayberry and Harris began to communicate regularly, with Harris, no doubt, seeking an opportunity to mentor a young man following in his footsteps and Mayberry eating up the chance to learn anything from one of the NFL's best.
In fact, after Harris first learned of Mayberry's decision to commit to Kansas, the former Jayhawk delivered a fantastic reaction.
"He was fired up," Mayberry recalled. "He just kept telling me how much I was gonna love it."
And then he went back into coach mode and tried to get Mayberry ready for life as a cornerback in the Big 12.
"We always talk about feet," Mayberry said. "The feet are the key to playing corner, and every time I watch the Broncos play, I lock in on Chris Harris and Aqib Talib (another former Jayhawk) and try to watch everything they do. He's just a great mentor that I can go to for anything.
"We have a lot of things in common, size, going to Kansas and both of us being underrated. That's big for both of us. He said he felt like he was underrated his entire life, and I definitely feel like I've been underrated my whole life."
Given Mayberry's connection to Harris, it would seem logical the three-star prospect who got his nickname in eighth grade because coaches, teammates, friends and foes said his confidence reminded them of the boxer Floyd "Money" Mayweather would be rooting for the Broncos on Sunday.
But that's not exactly the case. See, Mayberry said he has been a Cam Newton fan for as long as he can remember and, because of that, loves the Panthers. So what happens Sunday when the two square off in Super Bowl 50?
"I'll definitely be hoping that Chris Harris does great, but I hope the Panthers win," Mayberry said.
Before then, Mayberry and 14 other future Jayhawks will make their commitments to Kansas official, when they sign and send their national letters of intent to Lawrence on Wednesday, national signing day.
"I'm going to sign at 7:01 a.m.," said Mayberry, mentioning the first possible minute NCAA rules allow him to make it official.
D-end Bean to Kansas
Late Sunday night, two-star defensive end Isaiah Bean orally committed to Kansas, filling up KU's allotment of 17 scholarships for the 2016 class. Bean, a 6-4, 210-pound athlete who has experience on both sides of the line of scrimmage, became one of KU's top priorities in the class when local lineman Amani Bledsoe chose Oklahoma.
Like Mayberry, Bean is expected to sign with KU on Wednesday.
Skwarlo will walk on
Free State High senior Sam Skwarlo announced on Twitter that he will play football at Kansas on Monday night.
Skwarlo will join the program as a walk-on in 2016. A linebacker and running back for the Firebirds, Skwarlo was a first-team All-Sunflower League pick on both sides of the ball. He had more than 100 tackles last season and ran for 1,492 yards and 21 touchdowns.
More like this story on KUsports.com