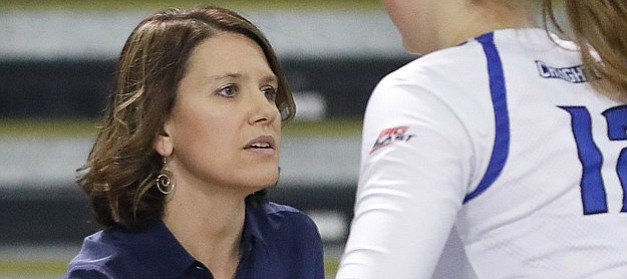 Win or lose in tonight's second-round NCAA tournament volleyball match against Kansas, 14th-year Creighton volleyball coach Kirsten Bernthal Booth knows what's on the family play list for the holidays.
"At Christmas, on my mom's side, we do Christmas Carols and one of the Christmas Carols they'll sing is 'Rock Chalk, Jayhawk, KU,' " Bernthal Booth said with appropriate cadence for the chant.
The Creighton and Kansas volleyball programs have followed a similar path to prominence this decade. All six of Creighton's NCAA appearances have come in the past seven seasons. Kansas has been one of seven schools to play host to first-and-second-round tourney matches in each of the past five seasons.
"I was brought up a KU fan," said Bernal Booth, who attended high school in Lincoln, Neb. "My mother has her undergrad and master's from Kansas, my dad his master's. My brother has his undergrad from Kansas and my sister-in-law her undergrad, plus tons of cousins and aunts."
This is the third time Creighton has played the opening round with Kansas as host school but the first in Horejsi. The previous ones played in Allen Fieldhouse and Kansas Expocentre in Topeka.