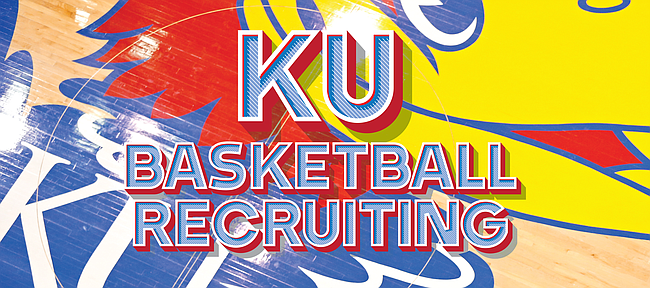 Bishop Miege standout Bol Bol, the son of former NBA player Manute Bol, has added his name to the ever-expanding list of visitors for this year's Late Night in the Phog event at Allen Fieldhouse.
Bol, a five-star prospect in the Class of 2018, ranked No. 13 overall by Rivals.com, confirmed the plans of his visit to both Matt Scott of TheShiver.com and Shay Wildeboor of JayhawkSlant.com.
Although the trip from Miege to Allen Fieldhouse is just a 40-mile journey, the addition of Bol to an already stacked Late Night lineup is significant news for the Kansas program because Bol, throughout his recruitment thus far, has attempted to downplay any connection between him and KU.
His attendance at Late Night is hardly a guarantee that the Jayhawks will wind up in the mix for the 6-foot-11, 180-pound athlete, but it at least gives Kansas an opportunity to impact Bol the way Late Night has for so many former players who wound up picking Kansas after being blown away by the season kick-off event.
A recent competitor at Under Armor's Elite 24 camp, Bol's Rivals.com profile thus far only lists offers from Creighton, Kansas, New Mexico State and St. John's. Others listed as showing interest include Kansas State, Missouri, Oklahoma and Wake Forest.
Bol joins a list of Late Night attendees that includes current KU commitment Marcus Garrett, guard Troy Brown and point guard Collin Sexton, from the 2017 class, along with point guard Brandon Williams, from the 2018 class, and a trio of 2019 prospects in Zach Harvey, Bol teammate Jeremiah Robinson and forward Matthew Hurt from Rochester, Minnesota.
And there's still room for more, with the Oct. 1 event still being more than a month out.
Weatherspoon visit
Eric Bossi of Rivals.com reported Tuesday that four-star combo guard Nick Weatherspoon, of Camden, Miss., has scheduled an in-home visit with the Kansas coaching staff.
Weatherspoon, whom Rivals ranks as the No. 32 player in the Class of 2017, has scheduled an official visit for Mississippi State and likely will schedule more after in-home visits with KU, North Carolina and NC State.
Bossi did not report the actual date of Weatherspoon's in-home visit with the Jayhawks, but KU's coaching staff is expected to hit the road again starting Sept. 11.
The 6-1, 170-pound Weatherspoon told Bossi that he had no timetable for picking a school and that the campus visits would likely play a huge role in his decision.
Henry to Milwaukee
Former Jayhawk Xavier Henry, who is coming off of two major injuries during the past couple of seasons, recently signed a non-guaranteed deal with the Milwaukee Bucks, according to a report from Charles F. Gardner of the Milwaukee Journal Sentinel.
Henry, who left Kansas after one season and has averaged 5.7 points and 1.9 rebounds in 185 NBA games, will attend the Bucks training camp and attempt to make the roster as a free agent.
The 6-6 forward last played in the NBA during the 2014-15 season with the Los Angeles Lakers.
More like this story on KUsports.com