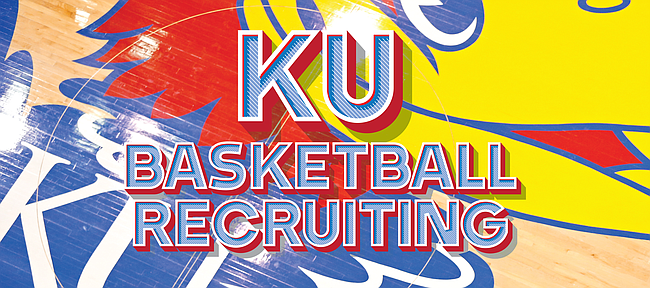 Kansas target Trae Young, a 6-foot-1, five-star point guard from Norman, Oklahoma, is having quite the week.
After visiting the White House on Tuesday as a reward for his role in helping the USA Under-18 team win gold at the FIBA Americas Championship earlier this summer, Young is headed to the Bahamas this weekend to play with 11 of the top players in the 2017 class at Nike's Elite Youth Camp.
That team, which also features KU targets Troy Brown (5-star PG ranked No. 10 by Rivals.com) and P.J. Washington (5-star PF ranked No. 19) — the final 12-man roster will be revealed today — will play the Bahamian National team. According to a report from USA Today, that national team will not include Bahamas native and No. 1 overall prospect DeAndre Ayton, a 7-foot center who is among KU's top targets in the 2017 class.
Young lists six schools — Oklahoma, Oklahoma State, Kansas, Kentucky, Texas Tech and Washington — as his finalists, meaning that one of the six will not be able to host him for an official visit.
Ranked No. 14 in the 2017 class, Young is in the process of lining up his five official visits and hopes to make a decision sooner rather than later.
"I want to take some (visits) during football season," Young told Zagsblog. "I don't know if I want to wait too long. I'd like to make a decision around December. That's what I'm looking at, but anything can happen."
Mason in the bullpen
KU senior Frank Mason tweeted on Tuesday that he will be throwing out the first pitch at the Kansas City Royals game on Sunday.
Sunday is KU Day at The K and several Jayhawks from all across the athletic department, including players, coaches and administrators, will be in attendance when the defending World Series champion Royals take on the Minnesota Twins.
First pitch is set for 1:15 p.m. According to Mason, that won't be the first chance fans get to see a strike.
"Throwing the first pitch at the Royals game Sunday. #GuaranteedStrike," Mason tweeted before adding, "Oh, and this is gonna be my first time attending a MLB game in my whole entire life."
The latest KU Day at The K continues the long-standing relationship between the Royals and all three nearby universities, including K-State and Missouri. In 2014, KU football standout Ben Heeney, now with the Oakland Raiders, threw out one of the most memorable first pitches at KU Day, beaning KU mascot Big Jay with his pitch to the plate.
As has become a tradition, the Royals also will give away Jayhawk-themed Royals hats to the first 4,000 fans who purchase a special discounted ticket online and enter through Gate A at Sunday's game.
Jayhawk Shootout tip
Kansas Athletics announced on Tuesday that the tip time for KU's Dec. 17 game against Davidson at Sprint Center in Kansas City, Mo., was set for 6 p.m.
The game, which will be KU's third of a possible eight at the venue during the upcoming season — nine if you factor in a total meltdown and KU playing on the opening day of the Big 12 Championships — will be televised by ESPN2.