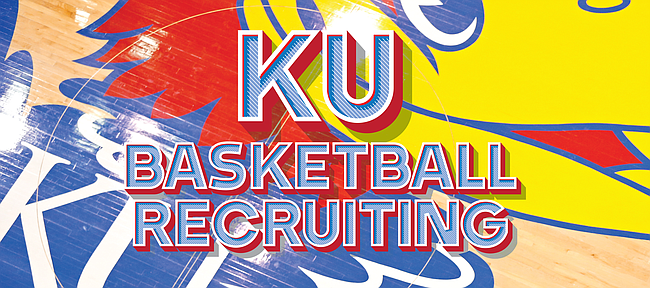 The Kansas men's basketball team took a step toward rounding out its 2017 recruiting class this week, when it extended an offer to three-star power forward Jericho Sims of Cristo Rey Jesuit High in Minneapolis.
Sims, who stands 6-foot-8, 190 pounds, appears to be a player on the rise.
Eric Bossi of Rivals.com indicated Monday that Sims likely would soon be classified as a four-star prospect after a strong summer.
Deemed by Bossi as an "NBA level athlete," Sims currently is ranked in the Rivals150 at No. 146. That, too, could change in the coming weeks.
According to Bossi, Sims, "is improving rapidly and is a plus rebounder in and out of his area. He has outstanding hands, good touch and great feet. Lots to work with."
Outside of No. 1 overall prospect DeAndre Ayton, a 7-footer, much of KU's early focus in the 2017 class has been on elite-level guards. But with Bill Self and company facing the potential of having to replace as many as six players from the 2016-17 squad, the coaching staff continues to focus on filling all positions.
Sims fits the mold of a player who could fill a number of roles in college. Added bulk would allow him to play in the post and use his athleticism a la Jamari Traylor. Better feel and skills on the perimeter would allow him to play more like Perry Ellis as a senior.
Pegging Sims as either player at this point in time is unfair, but his versatile skill set makes it easy to envision him developing in a number of different manners regardless of what school he picks.
Unable to talk about specific prospects, Self was asked in late July about the status of this summer's recruiting for the 2017 class and beyond.
"(With) recruiting, you never know if it goes well until you get 'em," he said during an appearance on KLWN's Rock Chalk Sports Talk. "But I think we're in decent shape on several guys."
Although the immediate attention is on players in the 2017 class, Self and his staff continue to seek talent in the 2018 and even 2019 classes, as well.
Another Minnesotan worth keeping an eye on is Class of 2019 small forward Matthew Hurt, a 6-9, 170-pound sophomore from Rochester's John Marshall High, whose Rivals profile page lists offers from Florida, Iowa State, KU, Louisville, North Carolina, UCLA, Wisconsin and Xavier.
Speaking of 2019 prospects, JayhawkSlant reported Monday afternoon that KU also had offered small forward Christian Brown, a 6-6, 195-pound athlete from A.C. Flora High in Columbia, South Carolina. Brown's offer list, according to Rivals, includes: Auburn, Clemson, Florida State, Georgia, Georgia Tech, Oklahoma State, Tennessee and Wake Forest.
Late Night visitors
With Late Night now just over six weeks away, the guest list for the official start of Kansas' season is starting to fill up.
We already knew that Dallas commitment Marcus Garrett and Las Vegas guard Troy Brown, ranked No. 10 in the 2017 class according to Rivals.com, were planning to visit and now JayhawkSlant.com is reporting that Class of 2019 prospects Zach Harvey (6-3 guard from Hayden High in Topeka) and Jeremiah Robinson (6-7 forward from Bishop Miege in Kansas City) will also be attending this year's festivities.
That foursome certainly figures to grow in the coming weeks as the rest of the undecided prospects nail down their visits and start to get serious ahead of the early signing period, which runs from Nov. 9-16.