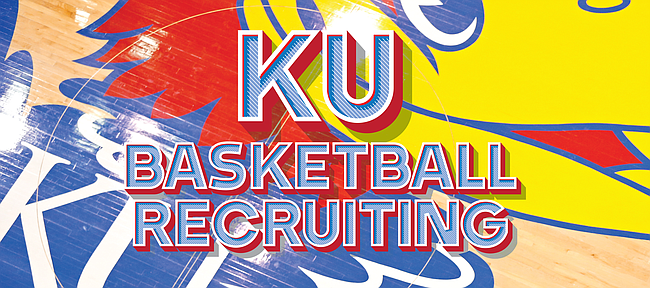 Four-star shooting guard Chaundee Brown may not wind up at Kansas. But there's no denying that the Kansas basketball traditions intrigue him.
Not only does the 6-foot-5, 190-pound guard from Orlando have Kansas on his list of four finalists, but two of the other three schools in the running also have strong ties to the KU program.
Wake Forest is coached by former KU great Danny Manning. And Maryland is led by former Manning teammate Mark Turgeon. Both played for Larry Brown at KU and both run their programs with a slightly different touch than current KU coach Bill Self. Still, neither has shied away from the fact that a big part of who they are as coaches came from their time at Kansas.
Brown trimmed his final list to four this weekend, with Florida joining KU, Wake and Maryland. He announced his finalists on Twitter.
"Thank you to all the schools that have recruited me," Brown wrote. "It's been a tough decision but here are my final four."
Ranked 64th in the 2017 recruiting class, according to Rivals.com — and 41st in the ESPN 100 — Brown has been one of the fastest risers in the recruiting rankings this summer. He did not receive a scholarship offer from Kansas coach Bill Self until mid-July and told Shay Wildeboor of JayhawkSlant.com that his interactions with the Jayhawks had been enjoyable. Brown visited Lawrence for Late Night a season ago and said he plans to visit again in the near future.
"Coach Self and I talked, and he let me know that he really wants me and he's excited about me," Brown told Wildeboor. "I didn't have an offer from Kansas at that time, but it was still real nice. Hanging around Wayne Selden, Frank Mason, and Devonte' Graham was real nice."
In addition to his Late Night visit a year ago, Brown also has played in a couple of AAU tournaments at Allen Fieldhouse and has come away each time with good vibes about KU and Lawrence.
"I've been to Kansas and I've looked at the rooms and the dorms. Everything is nice," he said. "The people love you and they clap for you. It's just a great environment."
Assistant coach Jerrance Howard is the lead recruiter for Brown. Howard also played a big role in landing versatile four-star guard Marcus Garrett, who committed to KU last week.
"He's a great guy," Brown said of Howard. "We've been texting and talking and he's told me that Coach Self really wants me and they need a big wing like me to come in for the 2017 class."
Adding proof to that claim, Self, who last Tweeted 37 days earlier, recently took his first stab at taking advantage of a new rule that allows college coaches to ReTweet or like Tweets associated with prospects who have not yet signed. After seeing a "Rock Chalk" Tweet from a KU fan directed at Brown, Self ReTweeted the message.