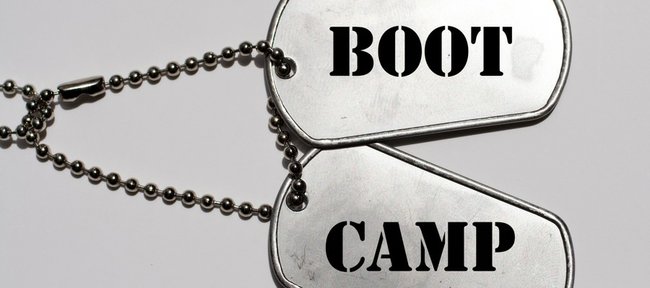 It seems like only yesterday that Perry Ellis was completing his first basketball Boot Camp at Kansas University.
"It went by fast," Ellis, KU's 6-foot-8, 225-pound senior forward, said Friday after ace-ing the final conditioning test of his college career.
"I'm excited, man," Ellis added. "I'm excited for my last year. I've been working hard, feeling the best ever. I'm excited."
He was happy not only for himself, but all of his teammates.
"We had to run 30 suicides today. We have to make all the times," he said of the traditional end of coach Bill Self's Boot Camp. A suicide is a timed run from baseline to free-throw line; baseline to halfcourt; baseline to three-quarter court; baseline to endline and back.
"Usually you'll miss some, and it gets tough. We fought through and got through all of them. We made our times, and that's what counts," Ellis added.
Of the suicides, Ellis noted: "They are tough. But it definitely makes you a better player. I'm happy to be a part of it. I'm just excited," he repeated.
Freshman Carlton Bragg, who admitted to fearing his first Boot Camp at KU, wound up enjoying it ... or so he says. The Jayhawks started hour- to 90-minute non-stop conditioning sessions at either 6 or 7 a.m. this past week, depending on the day.
"I loved it," said Bragg, a 6-foot-9 forward from Cleveland. "It's very challenging. My teammates got me through it, so I was pretty thankful for that. Coming in, they (teammates) were telling me how tough it is. I knew it was going to be tough. Mentally I prepared myself for it. We came together as a team, picked each other up. It made all of us better at the end of the day."
He had a strategy to get through the 30 suicide sprints.
"Instead of thinking 30, think 100. It's a little shorter," Bragg said, smiling.
Self would rate this as one of the best Boot Camps he has held in 13 seasons as Jayhawk coach.
"It was up there," he said. "It was only one week because of the summer trip (to Korea in which Jayhawks won gold medal at World University Games). All (the players) were good."
Jayhawks' best: Ellis thinks this can be the best team he has been part of at KU. "We have a lot of depth in all positions," he said. "I think that's going to be huge going forward. Practices are competitive," he added of pick-up games and two-hour workouts in accordance with NCAA offseason rules. "Everybody's getting better. I think that's key."
More like this story on KUsports.com