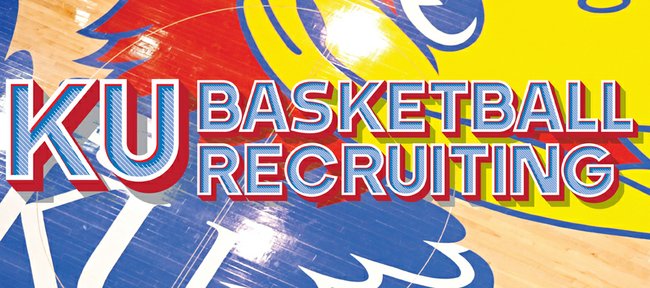 Blue-chip big man Schnider Herard, a 6-foot-10, 255-pound senior center from Prestonwood Christian Academy in Plano, Texas, will announce his college choice next Wednesday, the day of Kansas University's first exhibition game against Pittsburg State.
Herard — he has a final four of Kansas University, Mississippi State, Purdue and Texas Tech — has not yet revealed a time for his announcement, which will likely take place at a school assembly.
Herard as a junior earned first-team all-state honors in helping Prestonwood Christian to its fourth consecutive state championship. He scored 23 points and grabbed six rebounds in Prestonwood's title win over Trinity Christian-Addison.
A native of Haiti who has been in the U.S. three years, Herard once had Texas, Oklahoma and Oklahoma State on his list of schools. He's ranked No. 34 in the Class of 2016 by Rivals.com.
"Schnider had, I think, 34 scholarship offers and narrowing that down from 10 to five, he was looking for where he might play right away and which programs are going to use their big guys," Derrick Shelby, Herard's guardian, told goldandblack.com.
"The most important thing in his decision is going to be the ability to play right away," Shelby added. "That's No. 1. So many kids go to these schools and sit there for a year or two. He'd like to be able to play right away. There's no question about that. That's the No. 1 criteria."
Giles sets date, too: Harry Giles, a 6-10 senior center from Oak Hill Academy in Mouth of Wilson, Virginia, will announce his college choice on Nov. 14 at the Phenom Hoop Classic in Lewisville, N.C., his mom told Phenom Hoop Report. Giles, who is ranked No. 2 nationally, has a final list of KU, Duke, Wake Forest and Kentucky.
"I think consensus everybody thinks he's going to Duke and because of the attraction of staying close to home and because Jayson Tatum (Duke commit) is a friend of his," Oak Hill coach Steve Smith told Zagsblog.com recently. Giles hails from Winston-Salem, North Carolina.
"They (Blue Devils) have the last visit (this weekend) and that was done purposefully and that was a good move on their part I think because when the smoke clears and his head's spinning a little bit now he goes to Duke for the final visit, so it's going to be interesting," Smith added.
Morris starts: Former KU forward Marcus Morris, who has earned a starting spot with the Detroit Pistons after mostly coming off the bench with the Phoenix Suns, had a strong season-opener on Tuesday. He scored 18 points and grabbed 10 boards in a 106-94 win at Atlanta.
The 6-foot-9 Morris, who hit six of 19 shots, told the Detroit News he likes playing for coach Stan Van Gundy.
"(Van Gundy) does a great job of giving me the ball in the spots I like it," Morris said. "He did a great job of continuing to come to me, miss or make. My confidence is very high right now. The more I play, the more comfortable I'm going to get."
Morris, who followed that performance with 14 points and six rebounds in a 92-87 home win over Utah on Wednesday, added: "We had a hard training camp and we didn't put as much work in as we did to come out and lay eggs. We've been working really hard and it showed that we're for real and serious and we're going to keep trying to grind out games and try to win games."
More like this story on KUsports.com