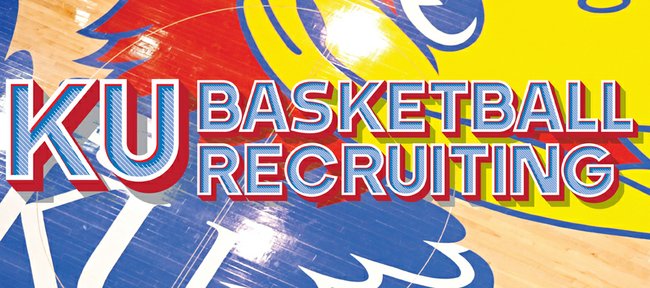 Blue-chip basketball prospect Mitch Lightfoot, who was born in Kansas City and remained a Kansas University fan after moving to Arizona at the age of 5, today is expected to orally commit to either KU or the University of Arizona.
Various recruiting experts believe the 6-foot-9, 210-pound senior forward from Gilbert (Arizona) Christian High, will ultimately announce for KU at a 3 p.m. Central time ceremony at the Arizona Preps Showcase in Glendale.
"Tomorrow is the day ladies and gentlemen," Lightfoot wrote Friday on Twitter. Ranked 117th nationally by Rivals.com, he also has St. John's, Utah and Stanford on his list of finalists.
Lightfoot — he averaged 17.9 points, 9.7 rebounds and 3.9 blocks for state-champ Gilbert last season — is known for his physicality and all-out hustle on the court. Sporting News described him as somebody with "an insane motor."
"It's my job to bring energy from the beginning," Lightfoot told Sporting News. "That's one of the biggest things. I always try to play with character and play in a way people would remember me by."
At last summer's Under Armour All-America camp, ESPN's Fran Fraschilla told Sporting News: "He's athletic. He's got good basketball skills, a great work ethic, a great personality and he's definitely a guy who has opened some eyes. All the basketball stuff is great, but his personality is just the icing on the cake for a guy like him. He's been one of the more popular kids at the camp because he always has a smile on his face. You can laugh and joke with him, but he's been in all the extra skill sessions trying to get better," Fraschilla added.
ESPN's Jeff Goodman last summer compared Lightfoot to former Wisconsin standout Sam Dekker.
"If Mitch were to have a Sam Dekker college career, I think he would be very happy with that," Fraschilla told Sporting News. "Sam is a little bigger, Mitch might be a little more explosive, but I think being compared to Dekker is just a testament to what people think about Mitch. I told him to continue to work on his ball handling and his ability to play away from the basket so he doesn't get locked into one spot. I think at the college level he's going to be a small forward; his athleticism is off the charts."
KU, which has three scholarships to give in recruiting, more if any non-seniors turn pro, has welcomed Jarrett Allen, a 6-9 senior from St. Stephens Episcopal School in Austin, Texas, to campus this weekend on an official recruiting visit. The No. 20-ranked Allen, who has visited Notre Dame and also is slated to visit Kentucky, is also considering Houston, Indiana, Kansas State, North Carolina and Texas.
Jackson to play: Josh Jackson, a 6-7 senior guard from Prolific Prep in Napa, California, who is ranked No. 1 in the Class of 2016, will play for Prolific Prep in a game against Sunrise Christian on Jan. 23 at Haskell University. The news was announced on the website thegrindsession.com. KU will meet Texas that day at 1 p.m. in Allen Fieldhouse. No time has been announced for the game at Haskell. Rivals.com believes it will be 7 p.m.
More like this story on KUsports.com