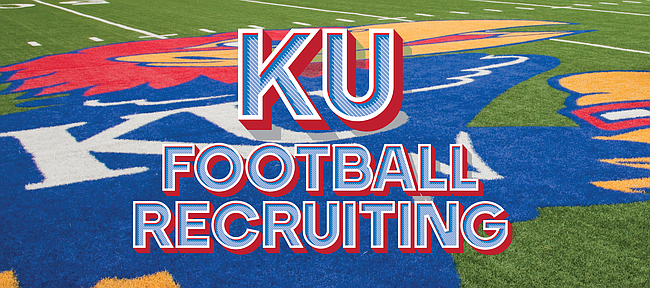 Chalk up another victory for Kansas State in the Sunflower Showdown — this time in the recruiting war.
This weekend, Navarro Junior College linebacker Jayd Kirby, who orally committed to Kansas University in early May, backed out of that commitment and elected to head to K-State.
Kirby, a 6-foot-2, 220-pound linebacker who is expected to graduate from junior college in December with three years of eligibility remaining, initially picked KU because of the family atmosphere he felt during his unofficial visit to campus this spring.
However, the arms-wide-open approach of KU coach David Beaty and the Kansas coaching staff only went so far. Throughout the spring, Kirby drew late interest from big programs such as Baylor, TCU, Texas Tech and Arizona State. Once K-State got involved, the combination of the opportunity to play elite-level football in a town that felt like home was too enticing, and Kirby announced his intentions to sign with K-State on Twitter.
"Signed with Kansas State today #EMAW," Kirby Tweeted Friday night.
A few days earlier, as he processed all that went into his visit to Manhattan, Kirby, a Navarro teammate of new KU running back Ke'aun Kinner, sounded an awful lot like an athlete leaning toward the Wildcats.
"I liked my visit to Kansas State a lot," Kirby told Scout.com's Derek Young prior to making his final decision. "The people there stood out to me. It's more of a laid-back place. The town and the people were great. It was more of what I'm used to because I'm more of a country boy. I was born in South Dakota and grew up in a small town in Texas."
Kirby's change of heart leaves the Jayhawks with four commitments so far in the Class of 2016 — offensive linemen Antione Frazier (2 stars, 6-5, 250) and Joe Malanga (3 stars, 6-4, 300), wide receiver Braylon Royal (2 stars, 6-0, 175) and defensive back Michael Clark (2 stars, 6-2, 180).
Beaty and company sent several offers out to 2016 prospects throughout the past few weeks.
KU summer camps
With June right around the corner, it's time for the KU football coaching staff, which spent most of May on the road recruiting, to hunker down and spend eight of the first 14 days of the upcoming month working summer camps around the area.
KU's camp circuit opens Monday, with the Jayhawk Youth Instructional Camp for athletes in grades 3-5, and concludes on June 12 and 14 with the Friday Night Lights camp and Jayhawk Football Kicking Academy.
The camp schedule includes stops in Wichita, Derby, Garden City, Olathe, Lee's Summit (Missouri) and Coffeyville.
KU's lone team camp will take place June 8 in Lawrence.
For more information, visit http://camps.jumpforward.com/davidbeatyfootballcamps.
Win total set
Earlier this week, the offshore sports book 5Dimes released its projected win totals for all Div. I college football teams. As expected, the oddsmakers employed by the book did not show much faith in the Jayhawks.
KU's over/under win total is listed at 1.5 games for the 2015 season, by far the lowest of any of the Power 5 programs.
Iowa State (3) is the only other Big 12 team listed below bowl-eligibility, and no Power 5 program is listed lower than three wins.
Here's a look: ACC — Wake Forest (3.5), Syracuse and Virginia (4.5); Big Ten — Illinois (3.5) and Purdue (4); SEC — Vanderbilt (3) and Kentucky (6); and Pac-12 — Washington and Oregon State (4).
Stuckey not budging
The numbers game in the NFL typically is pretty serious business. For free agents trading teams or rookies joining new squads, attaining the right jersey number has long been a profitable and entertaining endeavor.
In San Diego, where former KU captain Darrell Stuckey is coming off of his first pro bowl season with the Chargers, rookie running back Melvin Gordon, whom the Chargers drafted in the first round, has his eye on Stuckey's No. 25.
Rather than open up a bidding war or challenging the former Wisconsin standout to some crazy hazing adventure, Stuckey has shut down the idea of giving up the number to the rookie.
"I'm 25," Stuckey told the San Diego Union-Tribune.
Asked about Stuckey's refusal to budge, Gordon seemed close to accepting his fate and new number, 28.
"Good dude, but I'm not going to give up," Gordon said. "It is what it is. I've just got (to) make something happen with 28."
More like this story on KUsports.com