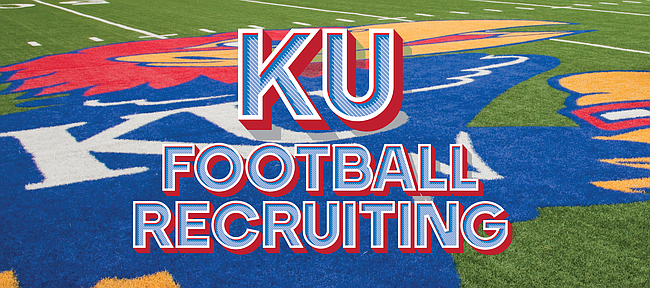 Less than 24 hours after adding an offensive lineman scheduled to graduate in December to the Class of 2016, the Kansas University football program picked up another commitment from a linebacker, who also is expected to arrive early.
Jayd Kirby, a 6-foot-2, 220-pound linebacker from Navarro Junior College, told JayhawkSlant.com on Tuesday that he had orally committed to Kansas. He is on track to graduate in December and expected to report to KU with three seasons of eligibility remaining.
An athletic and physical linebacker, Kirby finished with 70 tackles and 10 sacks last fall for Navarro. Those numbers along with his ability to play in space drew the attention of the KU coaches, led by cornerbacks coach and co-defensive coordinator Kenny Perry.
A late bloomer in the recruiting game, Kirby was drawing interest from several top-tier programs (TCU, Baylor, Texas Tech and Arizona State among them) but could never get too far into the process because many of those schools were waiting to see if scholarships would open up. Perry and the Jayhawks did not have to wait and offered immediately. Kirby's unofficial visit to Lawrence last weekend sealed the deal and he committed Tuesday.
During his visit, Kirby spent time with KU newcomer Ke'aun Kinner (a former Navarro teammate) and linebackers coach Kevin Kane, with whom he built an instant bond.
"Being around all of the coaches and getting out there and seeing the program was great," Kirby told JayhawkSlant.com. "It felt like I was part of the family already. I am relieved everything is finally coming to an end. I am comfortable knowing where I'm going. I'm happy with the decision and I feel like I am finally able to breathe again."
Kirby becomes KU's second 2016 commitment of the week and the fourth in the class overall, joining offensive linemen Joe Malanga and Antione Frazier, as well as wide receiver Braylon Royal.