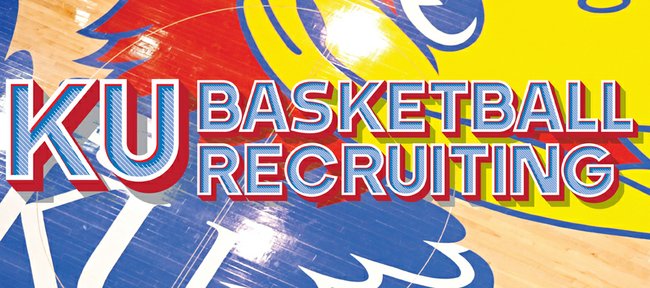 Former Baylor basketball signee Kobie Eubanks, a 6-foot-5, 215-pound graduate shooting guard who played this past season at Elev8 Sports Academy in Delray Beach, Florida, will make an official recruiting visit to Kansas University, Saturday through Monday.
Eubanks, who is ranked No. 101 in the recruiting Class of 2015 by Rivals.com, has also scheduled a visit to Alabama from May 19-21. He said on Twitter on Monday that he also will visit West Virginia.
Eubanks signed with Baylor over finalists Pitt, Missouri, Florida and Wichita State his senior year at Our Savior New American in Centereach, New York, where he was a teammate of KU signee Cheick Diallo. Prior to that, he played three seasons at American Heritage School in Plantation, Florida.
Eubanks, who did not qualify academically after averaging 18.5 points as a senior at Our Savior, decommitted from the Bears this past November and made official visits to Oregon and Texas and an unofficial one to Maryland. At one point he also considered Georgia, UCLA, Alabama and Missouri.
After signing with Baylor in April of 2014, Bears coach Scott Drew said: "Kobie is blessed with a scoring mentality and he's one of the better scorers and three-point shooters in this class. He comes from a private Christian school, where he's well-liked both on and off the court, and he'll be a great fit for our program and a great representative of Baylor University."
According to the Miami Herald, Eubanks and his dad, Clayton, filed a $75,000 lawsuit in Oct. of 2014 against American Heritage High, accusing the school of manipulating Eubanks' grades.
A story on that issue is available at http://ljw.bz/1RxIY7g
"Physical and strong, Eubanks is a wing who is all about putting up numbers on the offensive end," Rivals.com's Eric Bossi writes. "He is very confident in his ability and scores in a variety of ways. He can get to the rim, has a nice mid-range game and when he is hot with his deep jumper he's one of those guys capable of going off for big numbers."
Rolltidehoops wrote: "Kobie is considered to be a sharpshooter with a good ability to guard, and an excellent athlete. A development of his all around game is necessary. Bottom line, with skill development and his ability to guard, he could be a high level player."
Eubanks' brother, Nick, a 6-foot-6, 208-pound junior at American Heritage, is one of the top football players in the Class of 2016 and has been offered by Alabama.
The two have discussed the possibility of attending the same school.
Vick visiting KU Wednesday: Former SMU commit LeGerald Vick, a 6-5 shooting guard from Douglass High in Memphis, will visit KU Wednesday-Friday, Rivals.com reports. He visited Kansas State last weekend and is headed to Kentucky this weekend. He's ranked No. 137 in the Class of 2016, but will likely reclassify to 2015.
Vick also has heard from Louisville, Virginia and others. He originally committed to SMU over Alabama, Memphis, Ole Miss, Providence, Tennessee and others.
Sasha's team winning: Former KU center Sasha Kaun of CSKA Moscow will play in the Euroleague Final Four this weekend in Madrid. CSKA will meet Olympiacos Pireaus on Friday in one semifinal, while Real Madrid will meet Fenerbahce Ulker Istanbul in the other. CSKA Moscow has reached the Final Four in 12 of the past 13 seasons.
Kaun, 6-11, 250, who turned 30 last Friday, averaged 9.9 points and 4.4 boards during the regular season. He hit 68.8 percent of his shots.
Scruggs to visit: Paul Scruggs, a 6-3, 200-pound sophomore combo guard from Indianapolis Southport High, who is ranked No. 31 in the Class of 2017 by Rivals.com, tells Peegs.com he will visit KU this summer. Scruggs, who has a 6-9 wingspan, has received offers from KU, Indiana, Michigan State, Illinois and others.
Oubre picks agent: Former KU guard Kelly Oubre Jr. has signed with Bill Duffy of BDA Sports Management, according to sportagentblog.com. Duffy represents more than 30 NBA players including Andrew Wiggins.
More like this story on KUsports.com