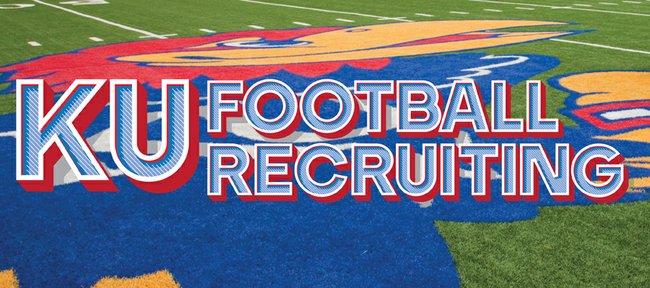 Even though it won't do much to help this season, the Kansas University football program on Sunday took a step toward fixing one of its weakest and thinnest positions, when Snow College defensive tackle Manaia Perese orally committed to join the program.
Perese, a 6-foot-5, 281-pound three-star prospect according to Rivals.com, informed the KU coaching staff of his decision early Sunday morning. He picked KU over offers from Hawaii, Northern Illinois and Tulsa and also was receiving interest from Boise State.
In the end, Perese told JayhawkSlant.com's Jon Kirby that the commitment from the KU coaching staff made all the difference.
"(Co-defensive coordinator Kenny Perry) knew about me when I got to Snow," Perese said. "He convinced me to come out and take the visit. I didn't have any film but coach Perry and (defensive line) coach (Calvin) Thibodeaux watched me practice. They offered after they saw me in practice. I want to play for a coach like coach Thibodeaux. I knew this is the place for me."
During the past several months, Perese made a couple of visits to the KU campus. During each trip he learned a little more about Lawrence and the history of the program. Both made a big impact on the defensive lineman, who will joins Snow teammate Joe Malanga (6-4, 300, OL) as the latest prospects from the Utah juco to join the Jayhawks.
Perese's addition brings the total number of orally committed players in the 2016 recruiting class to eight.
More like this story on KUsports.com