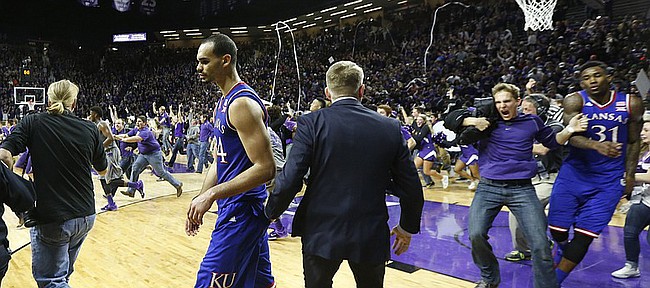 The much publicized court-storming contact between a Kansas State fan and Kansas University basketball player Jamari Traylor following the Wildcats' Big Monday victory in Manhattan has resulted in a citing for disorderly conduct.
According to a release from Kansas State, campus police met with student Nathan Power, who came in voluntarily.
K-State police issued Power with a notice to appear in court for disorderly conduct.
The release stated Power was "cooperative throughout the process," and the K-State Police Department "considers this matter closed."