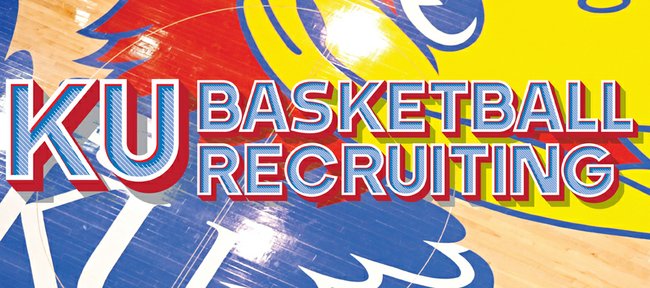 Haiti native Schnider Herard, a 6-foot-10, 255-pound senior power forward from Prestonwood Christian Academy in Plano, Texas, has announced his final list of five prospective schools via Twitter.
They are: Kansas University, Cal-Berkeley, Mississippi State, Purdue and Texas Tech. Yes, Tech is the only Texas school in the running for Rivals.com's No. 41-ranked player in the recruiting Class of 2016. On Thursday, he eliminated SMU, Texas, Oklahoma, Alabama, Arizona and Indiana.
Herard will visit KU for the Oct. 9 Late Night in the Phog. The big man, who also attended Late Night last year, will visit MSU on Sept. 11-12 and Texas Tech on Sept. 25-26.
"The proof is in the pudding when it comes to KU's ability to develop big men," Herard's mentor, Derrick Shelby, tells Jayhawkslant.com. "Kansas runs the high-low offense, which would allow Schnider the ability to showcase what he can do. He's a very big kid and the coaching staff at Kansas knows how to develop big men.
"If you look at all of the big men that have played at Kansas, they've all gotten better as players," Shelby added. "The coaching staff has done a great job recruiting Schnider, so he wants to go down to Kansas for Late Night and get a closer look at the program."
Herard hails from Port-au-Prince, Haiti. He arrived in the United States in August, 2012.
So far, two other high school seniors have said they'll be visiting the weekend of Late Night: No. 2-ranked Harry Giles, 6-10 from Oak Hill Academy in Mouth of Wilson, Virginia, and No. 14 Marques Bolden, 6-10 from DeSoto (Texas) High, who will be here on an unofficial visit. Bolden will make an official visit to KU on Sept. 25-26.
Juniors who will attend Late Night: Michael Porter, a 6-8 forward from Tolton Catholic in Columbia, Missouri, who is ranked No. 2 in the Class of 2017; No. 28-rated Trae Young, 6-1 point guard from Norman (Oklahoma) North; and No. 33 Mitchell Ballock, 6-4 shooting guard from Eudora High. Mitch Lightfoot, 6-8 senior from Gilbert (Arizona) Christian who is ranked No. 140, will visit KU on Sept. 18-19.
Bradley likes KU: Tony Bradley, a 6-10, 235-pound senior power forward from Bartow (Florida) High, who is ranked No. 33 in the Class of 2016, tells Rivals.com that KU and North Carolina are recruiting him the hardest.
He has visited UNC and is also considering KU, North Carolina State, Miami, Florida, Florida State, Alabama, Auburn, UConn, Vanderbilt and Virginia Tech.
"Kansas has a great basketball program and a lot of players, just like North Carolina basically, with all the players that have been through there," Bradley tells TheWolfpacker.com. "I like what coach (Bill) Self is doing with the program and the bigs specifically. I had a great first visit to UNC. I didn't know what an official visit was. I enjoyed it and the game I went to with Duke at North Carolina. That was a great game with a great atmosphere."
Point guard picks Oregon: Payton Pritchard, a 6-1 senior point guard from West Linn (Oregon) High who decommitted from Oklahoma on July 6, on Friday orally committed to Oregon, ESPN.com reports. He says his finalists were Oklahoma, KU and Michigan. Pritchard averaged 22.0 points and 5.8 assists per game at West Linn High School his junior season.
More like this story on KUsports.com