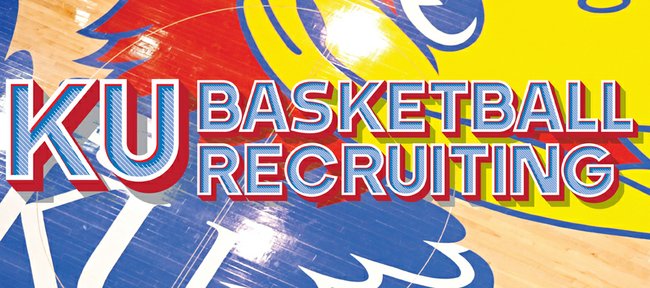 Basketball notebook. ...
Marques Bolden, a 6-foot-10, 240-pound senior forward from DeSoto (Texas) High, who recently announced plans to make a pair of recruiting visits to KU, will visit Kentucky on Sept. 4-5, ESPN's Jeff Goodman reported Tuesday.
Bolden, who is ranked No. 14 nationally by Rivals.com, has scheduled a trip to Duke on Sept. 18-19. He will visit KU officially on Sept. 25-26 and unofficially for Late Night in the Phog on Oct. 9. Bolden is also considering Texas, Wake Forest, Louisville, Baylor, Alabama, Oklahoma, Texas A&M; and UCLA.
In-homes: KU has set dates for in-home visits with elite guards De'Aaron Fox and Malik Monk, Jayhawkslant.com reports. KU coaches will visit with Fox, a 6-3 senior from Katy, Texas, on Sept. 11 and Monk, a 6-3 senior from Bentonville (Arkansas) High, on Sept. 15. Monk is ranked No. 6 and Fox No. 9 in the Class of 2016.
Fox is considering KU, Kentucky, Arizona, Louisville, LSU, North Carolina and North Carolina State. Monk has a list of KU, Arkansas, Kentucky, Oregon, Baylor, Memphis, North Carolina and others.
Duval visits Maryland: Trevon Duval, a 6-1 junior point guard from St. Benedict's High in New Jersey, who has KU on his list of schools, made an unofficial visit to Maryland on Tuesday, recruiting analyst Alex Kline and Zagsblog.com reported.
The No. 5-ranked player in the Class of 2017 is also considering Arizona, Indiana, Louisville, UNLV, UCLA, Duke Kentucky, North Carolina State, St. John's, Cal, Syracuse, Rutgers, Seton Hall and others. A native of Delaware, Duval is in the process of picking a prep school for his senior season.
Maryland is coached by former KU guard Mark Turgeon.
"This isn't just an Elite 24 observation but more of a last-three-months observation that was driven home during the game (Saturday in New York). It's time for Trevon Duval to be looked at as a legitimate candidate to not only move up from No. 5 in 2017 but possibly leapfrog to No. 1," writes Eric Bossi of Rivals.com. "The point guard is tough, makes plays for others and has showed up big on each and every stage."
Giles likes KU: Harry Giles, a 6-10 forward from Oak Hill Academy in Mouth of Wilson, Virginia, who is ranked No. 2 in the Class of 2016, has a final list of KU, Duke, Kentucky, North Carolina and Wake Forest, located in his hometown of Winston-Salem, North Carolina.
"We understand the history of Kansas, just like the other four schools on the list," Giles' dad, Harry Sr., told Jayhawkslant.com. "Kansas is successful at what they do. Of course, we know that Kansas develops big men well. We just want to come down and see the program (Oct. 9-10). We want to get a look at the program behind the scenes and go from there.
"We are all looking forward to sitting down with the staff when we arrive for our visit in October. Harry has talked back-and-forth with the staff, but this will be the first time we've actually had the opportunity to sit down and talk with the staff."