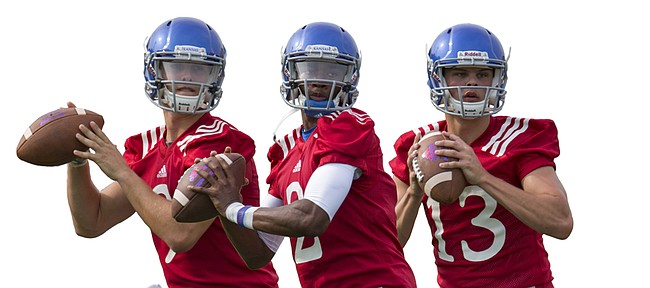 Carter Stanley
By Tom Keegan
View it as a three-horse race for the starting quarterback position for Kansas University's rebuilding program and then ask yourself to identify and defend the best-case scenario.
Junior Montell Cozart shapes up as the favorite to land the job because he has the most experience. He started three games as a freshman and the first five last season, only to be replaced by Michael Cummings, a move that instantly energized the Jayhawks' entire team.
True freshmen Carter Stanley from Vero Beach High in Florida and Ryan Willis from Bishop Miege High in Roeland Park are the experienced junior's main competition.
My ever-cloudy crystal ball says Stanley's the guy who will end up leading this year's team in passing, and I'm going that direction both because of his skill set and because he hits preseason camp having the most familiarity with the new KU offense.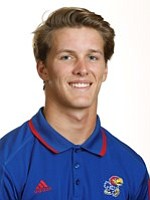 Video from high school games can only show so much, but Stanley's shows so much to like. Strong enough arm to make all the throws. Quick decisions. Quick release. Pocket presence. Ample speed and elusiveness to make defenses respect his running ability. Accurate arm. The head-up, shoulders-back body language of an athlete comfortable leading.
Both Stanley and Willis will face bigger, faster, more experienced athletes throughout their freshman seasons than they are used to. They also will attempt to lead a team that nearly every week will be at a huge talent disadvantage, just the opposite of what was the case for both of them in high school.
The very best scenario: The freshmen throw so well, get rid of the ball so quickly and look so comfortable during fall camp that Cozart is switched to wide receiver, where he has such a high ceiling, but will need a lot of instruction before learning the position well enough to get anywhere near that ceiling.
The dream scenario has both Stanley and Willis performing so well during camp that the coaching staff has trouble deciding between them, in which case Stanley gets the starting nod because he ran the same offense in high school as offensive coordinator Rob Likens runs. Willis has all year to learn the offense, does not burn a year of eligibility and Stanley stays healthy all year, getting spelled late in games by T.J. Millweard.
A coach's job is to make the decision that gives his team the best chance to win the game and secondarily sets the best climate for player development, so if neither Stanley nor Willis is ready, Cozart will start the season taking the snaps.
If one of the freshmen proves ready and is named Week 1 starter, excitement among fans grows, the turnstiles spin faster and the lessons of experience can last four seasons, putting a stop to the musical-chairs QB reality of recent seasons.
Montell Cozart
By Matt Tait
A couple of weeks ago, when Journal-World sports editor Tom Keegan posed the question, 'Which Jayhawk will lead the Kansas University football team in passing yards this season,' my mind immediately snapped to the only answer I thought I could give — junior Montell Cozart.
I'm not sure Cozart is the best quarterback of the bunch. He has a good arm, great athleticism and certainly is the most experienced QB on KU's roster, but his game, like anyone's, has holes.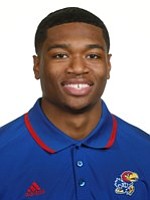 The reason I went with Cozart as my answer to the question, though, is because I believe he's the only KU QB we know for sure will play. It's not anywhere close to official yet, but I'd be surprised if either freshman, Vero Beach, Florida prospect Carter Stanley or former Bishop Miege QB Ryan Willis, was able to beat out Cozart for the title of KU's Week 1 starter against South Dakota State on Sept. 5. So because of that, I had to go with the only guy I believed was certain to play. A guy can't lead a team in passing if he's not on the field.
That's not saying that Stanley or Willis can't beat out Cozart. And that's not saying that they won't unseat him at some point this season even if it doesn't happen right away. Remember, we're talking about a program that has benched its starter during four of the past five seasons. I know, I know: New coaching staff, new players, yada yada yada. But until we see a season where that doesn't happen, the possibility has to stay in the backs of our minds.
Back to Cozart. I'll be real interested to see how much progress he made this offseason. The coaching staff believes he's a good fit for this new Air Raid offense, and first-year coach David Beaty said he liked what he saw from Cozart during the first day of preseason camp. That's a start. Cozart still must get tougher and has to find a way to make quicker decisions. If he does, though, he could be hard to unseat.
And given that he's an experienced junior who has played in plenty of Big 12 games, that's what I'm banking on. I'm eager to see what Stanley and Willis can do, but until we know exactly what that is and what that looks like, I think Cozart is the only answer one can give.
Remember, this was a guy who burst out of the gate last season, leading the KU offense to scores on four consecutive possessions and a 24-0 first-quarter lead in the 2014 season opener. What if that magic returns and he finds a way to sustain that all season? He'll be KU's leading passer, that's what.
Ryan Willis
By Benton Smith
If you want to predict which Kansas University quarterback will lead the team in passing yards this fall — and you don't work on KU's coaching staff — you might as well pin photos of junior Montell Cozart and freshmen Carter Stanley and Ryan Willis on a dart board, blindfold yourself and fire away until one sticks.
Head coach David Beaty and offensive coordinator Rob Likens surely have a better feel for how it will play out at QB than anyone on the outside looking in. The rest of us are waiting to see who is worthy of replacing injured senior Michael Cummings.
Cozart's past struggles (87-for-191 passing in his career, with five touchdowns and nine interceptions) suggest a surging freshman would be able to overtake the veteran sooner or later.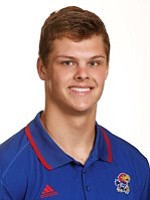 Even if the junior opens the season atop the depth chart, a newcomer could beat out Cozart just by catching up with him. The Jayhawks aren't going to win many football games this fall, so they might as well start building for the future now. The sooner the young guys in the program get acclimated to the Big 12, the better.
Willis is a competitor. He didn't choose Kansas to sit back and watch others play quarterback. He could've done that at Illinois, Kansas State, Tulsa or Wyoming — the other schools that offered Willis a scholarship. He saw a unique opportunity available at KU and began making a case for himself from the moment he arrived in Lawrence.
As Matt Tait wrote in early July, Willis, from nearby Bishop Miege (just like Cozart, incidentally), stood out this summer not only with his arm, but also his work ethic and leadership. Those intangibles give the three-star local product a bit of a head start in the race for playing time. Plus, at 6-foot-4, 205 pounds, Willis has the physical stature and athletic ability to make him competitive against Big 12 defenders. The 6-2, 188-pound Stanley might trail his fellow frosh in that category, and have a tougher time absorbing those hits from linebackers and defensive ends, which are inevitable.
Likens will make the offense manageable for whomever wins the QB job. If Willis can read the defense and pin-point his easiest-to-hit open target immediately, his task will be simple — even for a true freshman. KU doesn't need him to drop back and throw 50-yard bombs. Five-yard quick-hitters will do. Anything to keep the offense on the field.
It's as elementary as throwing darts.