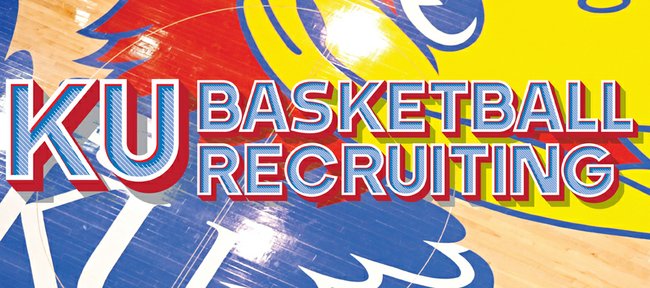 Basketball notebook. ...
Another big man in the recruiting Class of 2016 is available. T.J. Leaf, a 6-foot-10, 215-pound senior power forward from Foothills Christian from El Cajon, California, on Thursday decommitted from Arizona.
Leaf, who is ranked No. 12 nationally by Rivals.com, tells Peegs.com he has heard from coaches from Kansas University, Kentucky, Indiana, UCLA, Arizona State, Texas, North Carolina State, California, Oregon, Gonzaga, Michigan and Duke.
"I want a program that has a lot of freedom. That's the main thing for me," Leaf told Peegs.com. "A team that plays guys in a lot of different positions, coaches that let guys go out there and play basketball for the most part."
UCLA is considered the leader for Leaf because three of his Compton Magic AAU teammates have committed to the Bruins. Leaf initially committed to Arizona on Nov. 19, 2014.
"A lot of it is I've matured as a person. I've matured in my walk with the Lord. I think it's the best thing for me to look elsewhere for other options," Leaf told Peegs.com.
It has been speculated that Leaf decommitted because Arizona coach Sean Miller cut him at tryouts for USA Basketball's Under 19 national team while keeping prep players such as Terrance Ferguson, Josh Jackson, Jayson Tatum and Harry Giles.
"In a sense, it's admirable that Miller took who he deemed to be the best players instead of catering to one of his recruits. He didn't think Leaf was good enough to make the team, so he sent him home. At the same time, it easily could have upset Leaf and played into his decision to decommit," writes Ricky O'Donnell of SBnation.com. "Miller could have selected Leaf over a player like Georgetown's L.J. Peak or Virginia Tech's Justin Bibbs without much criticism and just left him mostly on the bench. Instead, Leaf was sent packing along with the likes of fellow top recruit Seventh Woods, San Diego State's Malik Pope, Gonzaga's Silas Melson and more. After failing to make the cut for the U19 team, Leaf immediately switched national basketball allegiances to Israel, where he starred in the U18 European Championships. Which has led to some speculation that Leaf may play professionally overseas (instead of going to college) and enter the 2016 NBA Draft."
Jackson update: Josh Jackson, a 6-7 senior forward from Prolific Prep in Napa, California, who is ranked No. 1 nationally by Rivals.com, will make an unofficial visit to Maryland in the next two weeks and visit KU and Arizona officially during the school year, Jackson's mom, Apples Jones, tells Zagsblog.com. He's also considering Michigan State, UCLA and others.
Asked about rumors that her son might play overseas instead of going to college for a year in advance of the 2017 NBA Draft, Jones said: "I don't know where they came from. I can't control it. I'm as shocked as other people who read it. Everything will take care of itself."
Gabriel update: Wenyen Gabriel, a 6-9 senior forward from Wilbraham and Monson in Massachusetts, who is ranked No. 84 in the Class of 2016, will cut his list of schools after the Under Armour Elite 24 game Aug. 22 in New York, Zagsblog.com reports. He is considering KU, Kentucky, Duke Maryland, Texas, Notre Dame and others.
Ferguson update: Terrance Ferguson, a 6-6 senior shooting guard from Dallas who is visiting Alabama, again posted parts of his recruiting trip live on Periscope.com on Friday. The No. 11-ranked player in the Class of 2016 was shown with his mom riding in a golf cart on a tour of campus. KU and Alabama reportedly lead for Ferguson, who has said he wants to announce his decision soon. He also has had North Carolina, Texas, SMU, Louisville, Texas A&M; and others on his list.
Hawkins food drive today: Former KU guard Jeff Hawkins' youth basketball program, Kansas United, will be holding a food drive from 10 a.m. until 2 p.m., today at the 6th Street Hy-Vee store. Kansas United players will be donating all the food they collect to local elementary schools to help stock their food pantry for the start of the school year.