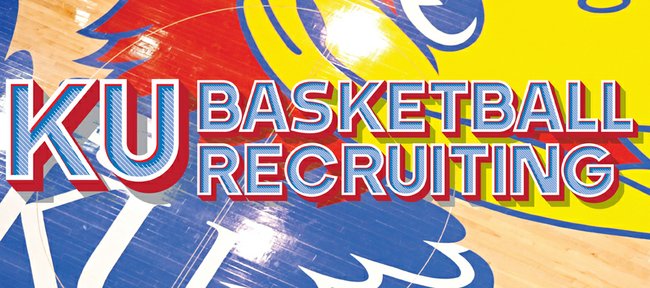 Basketball notebook. ...
One of Kansas University's top recruits broadcast part of his campus visit to Alabama for the world to see on Internet app Periscope (which is available off Twitter) on Thursday.
Terrance Ferguson, a 6-foot-6 senior shooting guard from Dallas who attended Prime Prep Academy last season, at one point was on his cell phone speaking with a reporter from an unnamed recruiting service.
"So far I'd give it a 10," he said of his visit to Bama, which is believed to be neck-and-neck with Kansas in the battle for the country's No. 11-rated player according to Rivals.com.
"Everything is perfect around here. I'm having a great time here (including speaking with football coach Nick Saban). People around here are amazing," Ferguson added.
Of first-year Crimson Tide coach Avery Johnson, who played and coached in the NBA, Ferguson said: "He can get me where I want to be at, the NBA. He has the power to do that."
At one point, an Alabama assistant coach who was seated with Ferguson near the top of the Crimson Tide's hoop arena, was asking Ferguson to show him how Periscope worked. They also had a discussion about the food at a popular barbecue restaurant in Tuscaloosa.
Of a timeframe for his decision, Ferguson said on Periscope: "I'm not sure. It's up to my mother and my coach when I make my decision. I look forward to it but things change."
He told Jayhawkslant.com he will visit KU for the Oct. 9 Late Night in the Phog. He also has had North Carolina, Texas, SMU, Louisville, Texas A&M; and others on his list.
Porter has 10 on list: Michael Porter Jr., a 6-foot-8 junior small forward from Tolton Catholic in Columbia, Missouri, who is the No. 2 rated player in the recruiting Class of 2017, this week narrowed his list of prospective colleges to 10. They are: KU, Missouri, Duke, Stanford, Kentucky, UCLA, Indiana, Virginia, Syracuse and Washington.
Porter's younger brother, Jontay, recently committed to Washington, which could emerge as a darkhorse candidate.
Michael Porter, Sr., dad of Michael and Jontay, was a teammate of Washington coach Lorenzo Romar on an Athletes in Action team in college. Romar is Michael Jr.'s godfather.
Michael Porter Sr., is an assistant for Missouri's women's team. Two of Porter Sr.'s children — Bri and Cierra — play for MU's women's team. Bri is a sophomore; Cierra a freshman.
Tatum seeks package deals for Duke: St. Louis Chaminade High senior small forward Jayson Tatum, who recently orally committed to Duke, now is recruiting for the Blue Devils.
Rivals.com's No. 3-rated player in the recruiting class of 2016 wrote in his USA Today blog that he speaks with No. 2-ranked Harry Giles "a couple times a day. That's my best friend and we've talked about playing together for a while so I'm just staying on him."
Giles, 6-10 senior from Oak Hill Academy in Mouth of Wilson, Virginia, is down to Duke, Kansas University, Kentucky, Wake Forest and North Carolina.
"I'm still trying to get Dennis too! He's another guy that I've talked to for a while about playing together so we'll see what happens with everything," the 6-8 Tatum added in his blog, referring to No. 4-ranked Dennis Smith, a 6-2 senior point guard from Trinity Christian in Fayetteville, North Carolina. Smith has a final list of Duke, Kentucky, North Carolina, N.C. State, Wake Forest and Louisville.
"Honestly, I'm going after everyone that Duke has offered! I want to win a national title!" Tatum wrote.
Bamba lists KU: Mohamed Bamba, a 6-11, 205-pound junior center from Westtown School in Harlem, New York, who is ranked No. 4 in the Class of 2017, has been offered scholarships by KU, Duke, Arizona, Kentucky, Maryland, Villanova, St. John's and others.
"I want to go to a school where I feel at home," Bamba told Rivals.com. "Somewhere where, if I don't go to the league straight away, I can stay for four years…I just want to go to a school where I feel comfortable enough and that's about more than just basketball to help me progress to become a young man."
More like this story on KUsports.com