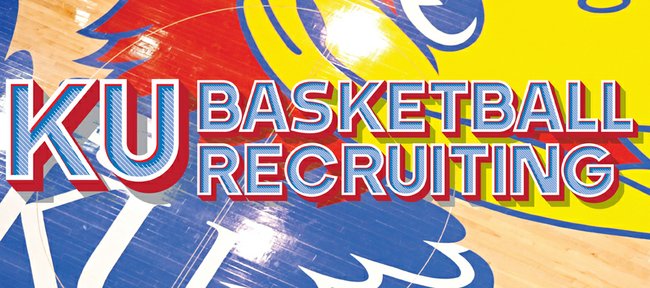 Former UNC Charlotte center Mike Thorne Jr., who had Kansas University on his list of possible transfer destinations, on Saturday committed to University of Illinois during his campus visit.
The 6-foot-11, 270-pound graduate transfer who has one season of eligibility left, canceled upcoming visits to KU and Kentucky. He had already visited Pitt.
"I knew it was the right place for me. It felt like a family and I have a great feel for the coaching staff. In knowing that, I decided to commit early," Thorne told the Fayetteville (North Carolina) Observer.
Thorne averaged 10.1 points and 7.3 rebounds a game his junior season. At U of I, he will be playing for coach John Groce. Groce worked with former Charlotte coach Alan Major at Ohio State and Xavier. Charlotte fired Major after this past season.
Diallo update: Cheick Diallo, a 6-9 senior from Our Savior New American High in Centereach, New York, was to meet with St. John's coach Chris Mullin on Saturday after visiting with KU coach Bill Self after Friday's Jordan Brand Classic in Brooklyn.
Diallo, who earned co-MVP honors in the Classic with Arizona signee Allonzo Trier, has a final five of KU, St. John's, Kentucky, Iowa State and Pitt.
"I'm so excited because the MVP award is a different thing. I always thank my teammates because they are passing me the ball. Thank you Briscoe (Isaiah, Kentucky signee). Briscoe gave me a lot of buckets," Diallo, the country's No. 7-rated player by Rivals.com, told New York Newsday.
Some say Kentucky has an advantage because prize UK signee Skal Labissiere of Haiti and Diallo have known each other three years.
"All they do is speak French together," Briscoe told Newsday. "I would like for Cheick to come to Kentucky. Skal, Charles (Matthews, Chicago St. Rita), me and Cheick, that's a great class."
There's also talk Diallo likes the idea of staying close to his New York home and playing for St. John's.
"There were a lot of fans here," Diallo said after scoring 26 points and grabbing 11 rebounds in just 20 minutes. "I am so excited to be in New York. That's where I live."
And some say KU has an advantage because Cameroon's Joel Embiid had such a positive experience at KU. Embiid, like Diallo, took up basketball just a few years ago. Also, KU's brand-new dorms open in August, adding to an already impressive array of new facilities.
What's more, some cite Iowa State, saying the Cyclones have recruited Diallo the longest of any of his suitors, and he loves the Cyclones' style of play under Fred Hoiberg, who, by the way, had successful open heart surgery Friday, according to ISU. Recovery time is four to six weeks.
Ingram update: Self conducted an in-home visit with No. 19-ranked Brandon Ingram, 6-8 senior forward from Kinston (North Carolina) High, on Saturday, Jayhawkslant.com reports. It was just hours after he met with both Diallo and No. 3-rated Malik Newman (6-3 senior guard, Callaway High, Jackson, Mississippi) on Friday in New York.
More like this story on KUsports.com