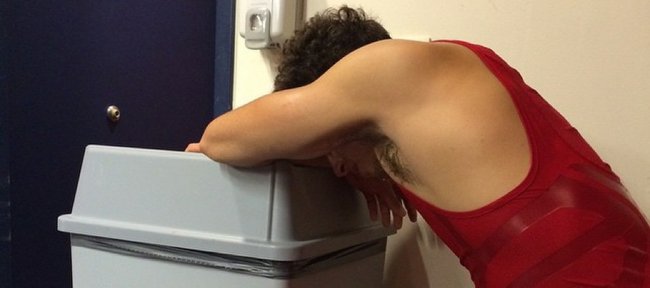 Bill Self's 2014 Basketball Boot Camp is over. ... sort of.
Self's 16 Kansas University players successfully completed a series of timed sprints and other drills from 6 to 7 a.m. Tuesday and Wednesday, with the 12th-year coach stating "the guys did great in making their times. I was very impressed with all of them."
Now, in the wake of intense early-morning conditioning the past week and a half, Self today and Friday turns the reins over to Marine Eric Kapitulik, who is bringing "The Program" to town.
"The Program" is a physically and mentally grueling two-day regimen that many schools in the country have had their athletes participate in, including Notre Dame, Maryland, Michigan, Ohio State and Texas, to name a few.
"The Program's" ethos and three core principles, according to the official website ....
"Our Mission is to develop better leaders and more cohesive teams. We are good team leaders, good teammates and we prepare ourselves every day to fill either role.
"We prepare ourselves by making a commitment to our three principles. 1.) We are physically and mentally tough. 2.) We don't make excuses and don't let others make excuses for us. 3.) We work hard."
Kapitulik and other Marines on his staff have put athletes through calisthenics, carrying teammates on their backs during sprints, exercises in a swimming pool, tug-of-war and many other activities that can be viewed at http://ljw.bz/1xkNrl9
"It doesn't have anything to do with me or our staff. It's a Marine basically showing our guys some things I think he's probably learned throughout his time that makes them more mentally tough and more of a team," Self said.
"One thing with so many young guys and not a senior on scholarship on our team, we need to develop some leaders. Certainly we'll rely on some really young kids to be in different roles, to be different-type leaders. This will teach us how to be better leaders, how to be better teammates, how to pull together when things get a little fragmented," Self added.
Traditionally "The Program" has the participants gather in the afternoon to late evening hours the first day and again about 4:30 a.m. the final day.
"The Program will be physical, but more mental," Self said. "The Boot Camp we went through so far was probably more physically taxing, without question. We need to get their bodies in shape for practice (Oct. 3). This will be more a focus on making sure you don't let down the guy to the left of you or right of you type program."
As far as the traditional Self Boot Camp, Self said scholarship freshmen Cliff Alexander, Devonté Graham, Sviatoslav Mykhailiuk and Kelly Oubre Jr. all performed well.
"I'd say on a scale of 1 to 10, they were all 8s and 9s. They were good. All of them made their times without any problems," Self said. "They didn't just get through it, they tried to really push through it. Svi, Devonté, Kelly and Cliff showed me a little bit more than what I thought they would have this early in their careers from a mental-toughness standpoint."
More like this story on KUsports.com