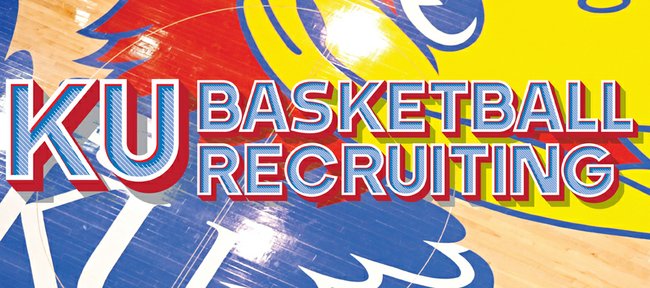 Jaylen Brown, the No. 2-ranked basketball prospect in the country who will be attending Friday's Late Night in the Phog, recently completed in-home visits with coaches from five schools — Kansas University, Kentucky, UCLA, Georgia and Georgia Tech.
The 6-foot-7 small forward from Wheeler High in Marietta, Georgia, told Eric Bossi of Rivals.com he "got good vibes from all five of those coaches. I appreciate everything they told me."
He singled out messages provided by KU's Bill Self and UK's John Calipari.
"They were trying to sell me on going to their school, but like coach Calipari and coach Self told me, it's not going to be easy. They said: 'It's going to be hard when you get here. You're not going to like us. There are going to be days you feel like you want to go home. If you are that type of kid to go home this school isn't for you.' I appreciate them for telling me that," Brown said.
Brown, who plans to sign in the spring, will visit KU, then Kentucky for its Oct. 17 big Blue Madness and UCLA on Nov. 15. He wrote in his own blog at USAtoday.com that he's open to talking to other coaches and in fact this week told Scout.com analyst Evan Daniels he's added North Carolina to the list. He said that as a youngster UNC was his "dream school."
Add Monk to list: Malik Monk, a 6-3 junior shooting guard from Bentonville (Arkansas) High, will attend Late Night, Jayhawkslant.com reported Monday. He's the No. 6-rated player in the Class of 2016.
Doors to Allen Fieldhouse will open at 3 p.m. Friday, with festivities to start at 6:30 p.m. Admission is free.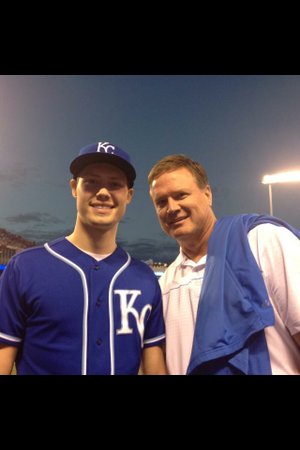 He's a Royals fan: KU coach Self posted a photo of himself and son, Tyler, from Kauffman Stadium on Sunday night. The Selfs attended the Royals' ALDS clinching victory over the Los Angeles Angels.
"What a night at the K. Nothing better than baseball with your son. #TakeTheCrown," Bill Self tweeted.
He also tweeted: "congrats to the Royals. Hope my guys learn to compete like these young fellas. So fun to watch."
Self said he's enjoyed following the Royals' fortunes all season.
"To me, it's so cool to see a bunch of young kids out there that are men having the time of their life," he said. "I mean, they are down, 8-7, with two outs in the bottom of the 12th (in wild-card win over Oakland), and they have got a pinch runner in the game that's the fastest guy in baseball (Jarrod Dyson). And he's dancing at third base and he hasn't even scored yet. You just don't see that with other teams. I mean, to me, that's cool. I think it's great.
"I get such a kick out of it because there's so much strategy involved and everybody thinks it's so easy (to manage). But that guy over there (Ned Yost) has done an unbelievable job.

"And the other thing that amazes me is, you know, they have to manufacture runs because they don't have power hitters, where everybody else, you get two people on, you play for a big inning or whatever and we play ... every inning is played trying to get one run for the most part. They are really good. They are really good."
More like this story on KUsports.com