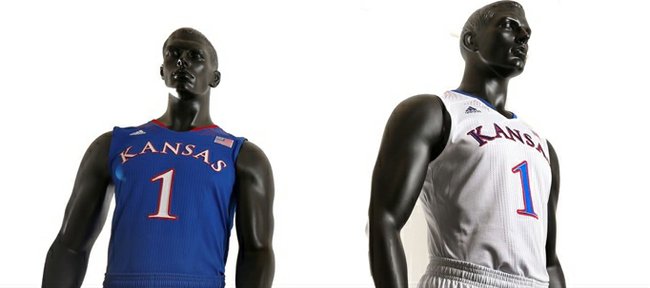 Kansas University's men's basketball team and adidas unveiled the Made in March uniforms for the 2014 NCAA basketball postseason Thursday morning.
According to a press release, the collection was created to provide the Jayhawks with adidas' most advanced uniform system and basketball apparel technology so they can take on the challenges and intense play of March.
Made in March uniforms feature a functional perforated print pattern along the leg of the stretch woven short to enhance breathability and ventilation. The quick-drying jersey technology can be found in current NBA uniforms.
Made in March uniforms feature the school's "Rock Chalk" rally cry on the inside collar of each jersey.
The Made in March uniforms debut on-court beginning with the Big 12 Conference tournament play.