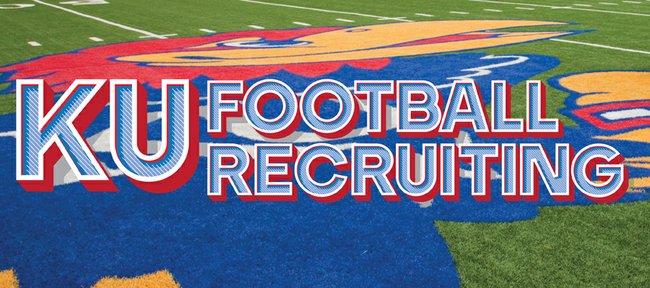 Junior College All-American De'Andre Mann, a standout running back at Hartnell College in Salinas, Calif., has scheduled an official visit with Kansas University for the weekend of Jan. 17.
Mann, a 5-foot-10, 205-pound Miami native, is the top rated juco running back in the country according to JCGridiron.com. His 1,706 yards (155 per game) led California in rushing during the 2013 season. In 2012, he finished with more than 1,400 yards from scrimmage and 17 touchdowns.
Mann has offers from Colorado State, Georgia State, Hawaii, Idaho, New Mexico, Purdue, Utah State and Western Kentucky. The three-star prospect currently has visits set up with KU, Georgia State (Jan. 24) and Purdue (Jan. 31) and is hoping to make a decision soon.
In an interview with Rivals.com's Rob Cassidy, Mann admitted that he knew very little about the KU program before getting brought up to speed by the coaching staff. KU coach Charlie Weis visited Mann in California last season but could not contact him due to recruiting rules.
"Everybody is excited about me coming up," Mann told Cassidy of the reaction of the KU coaches. "I know that they have a great staff with guys that have coached in the NFL. They have a great running-back coach, too. I'm excited to see the campus."
Regardless of how things play out, Mann appears eager to make a decision.
"I'm ready to get this process over with," he told Jon Kirby of JayhawkSlant.com. "I want to know where I will be playing so I can focus on that. I want to get it over so I can get down to business."
D-End also visiting
Kapil Fletcher, a 6-4, 255-pound defensive end and teammate of Mann's at Hartnell, also is planning a visit the weekend of Jan. 17.
Fletcher, a two-star prospect drawing interest from Colorado, Hawaii, Mississippi State, New Mexico and others, has just two years of football experience but finished the 2013 season with 45 tackles, six sacks and 7.5 tackles for loss.
"The coaches have said I am versatile because in pass situations I can play outside and I can also play against the run," Fletcher told Kirby. "Since I haven't been playing football for that long they said I have not developed any bad habits."
WR to walk on?
According to a tweet from @sportsinkansas, Michael Glatczak, of Butler, will join the KU program this offseason as a preferred walk-on.
Glatczak, a 5-foot-11, 174-pound speed receiver, was a standout at Centralia High during his prep days. He led the Grizzlies in both receptions (27) and yards (402) during the 2013 season and ranked second on the team in touchdowns, with three, while working mostly out of the slot.
More like this story on KUsports.com