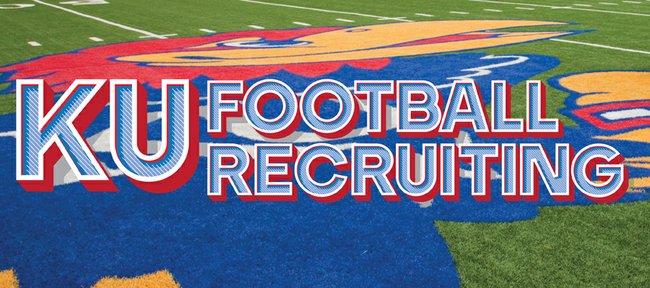 So far, the Class of 2014 for Kansas University's football program has a serious secondary flavor to it.
Four of the 13 players who have signed or given oral commitments to the Jayhawks are defensive backs. Only the offensive line accounts for as many in the class thus far.
KU coach Charlie Weis, who spoke with the media last week to wrap up the 2013 season and look ahead to what's next, said the overload on DBs was not by accident.
"We've had time to do our due diligence and say, 'OK, going forward here, what were our issues and what are the simplest answers?'" Weis said.
One of the issues — as is the case for everyone in the Big 12 Conference — is finding a way to slow down opposing passing attacks. The Jayhawks gave up nearly 250 yards passing per game and 20 total passing touchdowns to opponents during 2013, a slight improvement from the 2012 numbers — but still not a good enough showing to compete comfortably in the wide-open Big 12.
"When teams are playing three and four wide receivers, you have to get more DBs on the field," Weis said. "And what we wanted to do was, we wanted to build up our depth in the secondary."
Doing that becomes necessary because the Jayhawks also are tinkering with the idea of getting smaller but faster at some of the linebacker positions.
"For example, (junior) Victor Simmons, who played our star position or the Sam linebacker, he might end up flipping over to the other side and being a Buck next year," Weis said, "so that we can get another DB on the field."
Simmons, who played this season at 6-foot-1, 220 pounds, is significantly shorter and lighter than the Bucks who played for the Jayhawks this season. Ben Goodman (6-3, 245) and Michael Reynolds (6-1, 240) rotated at the position throughout 2013 and had productive seasons. But with matching up with smaller, quicker play-makers becoming a priority, it's likely the Jayhawks will consider going with speed over size at the positions that play in space on a consistent basis.
"I think that you have to get more DBs on the field because (if you don't) you could get mismatched personnel-wise," Weis said. "Schematically, you could be in good shape, but personnel-wise you could get exploited some."
Junior-college defensive backs Ronnie Davis (6-1, 170) and Anthony Smithson (6-0, 180) signed letters of intent with Kansas last week. Both are expected to report to campus in January. In addition, the class includes high school prospects Matthew Boateng (6-0, 180, IMG Academy, Bradenton, Fla.) and Joe Dineen (6-2, 197, Free State High).
"Those are just what we're bringing in right now," he said, speaking of the commitments generally and not by name. "We need to bring in some more depth even yet because if you look at all the teams that are playing four-wide and three-wide on all these plays, you need to be able to match up and get personnel out there that can go ahead and play with them."