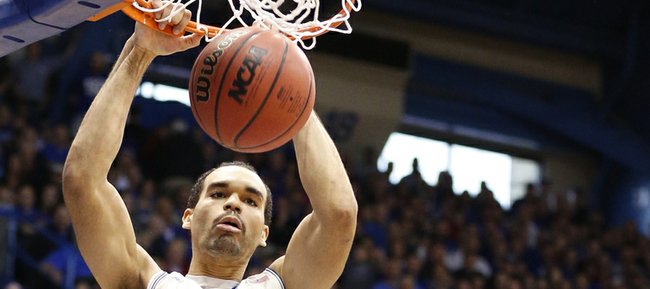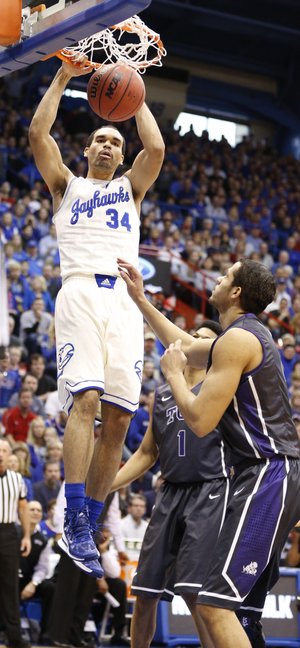 Show me a straight-A student, a high school valedictorian, and I'll show you a perfectionist. Perry Ellis is no exception.
"I definitely am like that," Ellis said.
Academic perfection was attainable in high school for Ellis, but not without a lot of sweat, he insisted.
"It was definitely tough for me," he said.
"It didn't come easy for me. I had to work to get those grades. That's why I always tell people anybody can do it. You just have to work hard at it, and good things will happen."
Ellis always has worked hard at his basketball skills as well. He just now is getting comfortable with the reality that while straight A's were attainable in the high school classroom, not even the best who ever played the game can achieve it on the court.
"With basketball, I'm like that, too, and that can mess you up at times," Ellis said of his perfectionist nature. "You can't do everything perfect in sports. You mess up. That kind of gets to me sometimes. I'm just trying to learn to get past that part, the sports aspect of it. I can definitely say I get kind of hesitant sometimes, being a perfectionist. I know I can do it, but I haven't perfected it yet. I'm really trying to work on that, not worrying about being perfect in sports."
Leaving his man to supply help on defense doesn't come naturally to him, he said, and pointed to that as the No. 1 place he needs to improve. He said he also needs to continue to improve the accuracy and range of his jump shot. Chances are, given his nature, he already has extended his range beyond what any of us know, he just hasn't pulled back the curtain for us to see it yet. He did provide a sneak preview in Saturday's 95-65 victory against TCU.
Ellis went 2-for-2 from beyond the three-point semicircle on his way to 32 points and eight rebounds on a day he made 13 of 15 shots from the field.
And this came one game after Kansas State coach Bruce Weber suggested that Ellis is MVP of the Big 12.
Ellis' recent scoring surge — he averaged 25.5 points last week in a loss at Kansas State and the TCU win at home — could in part be traced to filling the void created by injuries that limited Joel Embiid to 18 points at K-State and kept him out of the TCU game.
Or could it also be that Ellis is at the beginning of another mid-February growth spurt such as the one he experienced as a freshman? He shot .392 from the field in his first 26 games last year, .603 in his last 11.
His offensive skill set is so versatile he has the potential to give the man guarding him nightmares, regardless of who else is on the court with him. He blows by big men who chase him to the perimeter and has the shooting touch to make them respect his jumper.
Offensively, he'll have little trouble making the move to the perimeter, if that's where Kansas needs him in future years.
"Eventually I'll have to transition into that," Ellis said. "If I play at the next level, that's the position (small forward) I'll most likely be at. I won't be in the post."
Fortunately, discussion on when Ellis will try to play in the NBA isn't relevant at the moment. Chances are, two years from now, his name will surface in conversations about the nation's best seniors.
More like this story on KUsports.com