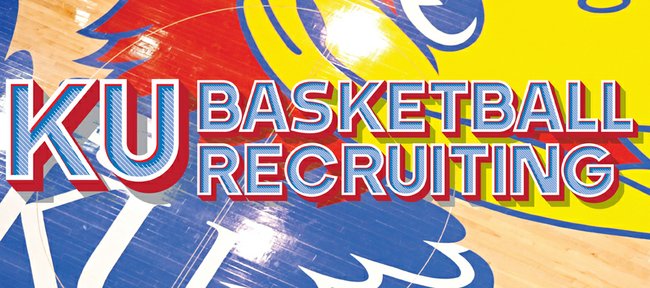 Diamond Stone, a 6-foot-10 senior center from Milwaukee Dominican High, has cut Kansas University and Kentucky from his list of prospective schools.
Stone, who is ranked No. 5 in the recruiting Class of 2015 by Rivals.com, announced Thursday night via Twitter he has a final five of Maryland, Duke, UConn, Oklahoma State and Wisconsin.
"We wanted to stay consistent with our plan of meeting and getting the schools to five when Diamond returned home from Dubai (Under 17 world championships)," Stone's dad, Bob, told ESPN.com.
A possible Stone-Malik Newman package deal may be falling apart. Newman, a 6-3 shooting guard from Callaway High in Jackson, Mississippi, told Jayhawkslant.com recently he will visit KU. Newman, Rivals.com's No. 3-rated player, also has Kentucky, Mississippi State, Texas A&M;, UConn and others on his list. UConn is the only school on the list of both players.
Stone will announce Nov. 12 on ESPN, while Newman will choose a school in the spring.
"Have heard that he (Newman) wants to do Late Night in the Phog at Kansas and Big Blue Madness at UK and return to both of those places officially while also taking official visits to all of his other finalists (not sure of status of unofficials to those schools)," writes Rivals.com analyst Eric Bossi. "I think he wants to see schools primarily on basketball weekends and he is almost a complete lock to wait until the spring."
Regarding Diamond Stone's unique name, dad Bob told the Louisville Courier-Journal: "It just sounded good. His mother wanted 'Trey,' and I wanted 'Diamond.' And it just had a nice ring to it. Some people say it's the best name in sports. …
"A lot of people say it's an effeminate name, and I would just tell them that a diamond is the hardest rock on the planet. You cut other rocks with diamonds. They put diamonds in drills to cut other rocks," Bob Stone added.
Simmons to visit: Kobi Simmons, a 6-5 junior point guard from St. Francis School in Alpharetta, Georgia, will attend the Oct. 10 Late Night in the Phog, Jayhawkslant.com reported Thursday. Simmons is ranked No. 15 in the Class of 2016 by Rivals.com.
Simmons has a long list of schools that includes KU, Duke, Kentucky, Memphis, Texas, Georgia and Georgia Tech.
"Simmons has always been an outstanding open floor player who can finish in transition or attack off the dribble," writes Bossi. "His jumper has gotten more consistent and he has also improved his distributing.
"Because of his size, Simmons can slide off the ball and play as a ball-handling shooting guard," Bossi added. "But, he feels most comfortable with the ball in his hands and feels that the schools recruiting him have a good sense for that."
Brown in-home set: Jaylen Brown, a 6-7 senior forward from Wheeler High in Marietta, Georgia, who will attend Late Night, has set up an in-home visit with KU coach Bill Self on Sept. 10, Jayhawkslant.com reports.
Cliff is high-impact: KU's Cliff Alexander has been rated the No. 3 "high-impact newcomer" in college basketball (behind Duke's Jahlil Okafor and Arizona's Stanley Johnson) according to ESPN's Jeff Goodman. KU's Devonté Graham was listed No. 11, while highly regarded Kelly Oubre did not make the top 25.
Of Alexander, Goodman wrote: "He's a manchild. He's got some Amare Stoudemire to his game, where he's so physically intimidating. He's completely different than Joel Embiid, but could be a double-double guy as a freshman in Lawrence."
Goodman explained: "These rankings are based not necessarily on talent alone, but also on the impact that the players will have, with opportunity to help out immediately a big factor."
The rankings are available at http://ljw.bz/1rDfUAR
More like this story on KUsports.com