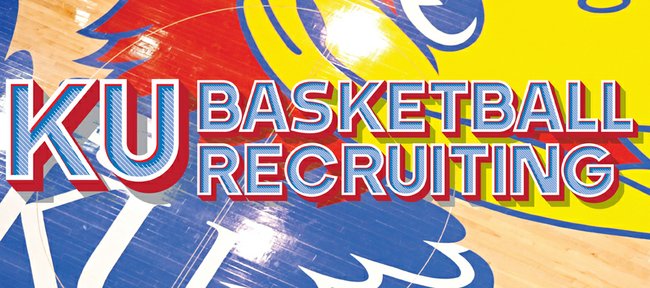 Tyler Davis, a 6-foot-10 senior center from Plano (Texas) West High, on Friday orally committed to play at Texas A&M.; Davis, who is ranked No. 35 in the Class of 2015 by Rivals.com, also had Kansas University, Arizona, Baylor, Texas and others on his list of schools.
ESPN's Adam Finkelstein wrote: "While Davis had opportunities to join some of the most prestigious programs in all of college basketball, Texas A&M; offered the Plano native an opportunity to be the foundation of its program while staying close to home and playing in front of family and friends. The offense is very likely to run through him sooner rather than later, and given his local roots, it will only be a matter of time before he becomes the face of the A&M; program."
Maker impresses: Thon Maker, a 7-foot, 205-pound junior center from Carlisle School in Martinsville, Virginia, has played well at practices leading up to today's Under Armour Elite 24 all-star game, set for a 6 p.m. tip in Brooklyn, New York (ESPNU).
"He's KD (Kevin Durant) on offense and KG (Kevin Garnett) on defense," ESPN's Fran Fraschilla told Zagsblog.com.
Maker, who is ranked No. 3 in the Class of 2016, is considering KU, Duke, Kentucky, Indiana and others. He scored 18 points and grabbed eight rebounds in the Adidas Nations title game, earning MVP honors.
"I think for us, Kentucky, Kansas, Duke and Indiana were really present all through the summer," Maker's mentor, Ed Smith told Zagsblog.com. "They put in the most effort in terms of recruiting. They're trying to find out how serious he is with them."
He is not expected to reclassify to 2015.
"That's a work in progress with our academic partners to see what happens with that," Smith said.
Derrick Jones, a 6-6 senior small forward from Archbishop Carroll High in Radnor, Pennsylvania, won the Under Armour slam-dunk contest Friday night. Jones recently said he had a final nine of KU, Arizona, Auburn, Florida, UConn, North Carolina, UNLV, Louisville and Kentucky, though it is believed KU is not actively recruiting the player. He is ranked No. 33 in the Class of 2015.
Embiid's mentor joins Sixers: Former KU center Joel Embiid of the Philadelphia 76ers has been reunited with his mentor, Luc Richard Mbah a Moute, Yahoo Sports reports. The Sixers have acquired Mbah a Moute from the Minnesota Timberwolves in a deal that sends Thaddeus Young to Minnesota.
"Philadelphia considers him an important part of the mentoring process for the third pick in the 2014 NBA draft," writes Yahoo's Adrian Wojnarowski. The deal will be announced today, as will Andrew Wiggins' being sent to Minnesota from Cleveland, Yahoo indicated.
Selby headed to Israel: Former KU guard Josh Selby will play for Bnei Herzliya, a pro team in Israel this season, Selby reports on Twitter.
"I wanna give a s/o to the club for the opportunity to be a part of the team. I know my fan base went south but imma show da world I'm back. It's not the nba but I still get to cash checks to provide for my family. Leaving Sept. 1, accepting all going away gifts," Selby tweeted.
Gooden not in Cup: Former KU forward Drew Gooden of the Washington Wizards will not be playing for Finland in the World Cup, the Washington Post reports. Gooden's application for dual citizenship will not be cleared in time for the tournament. Gooden's mom is from Finland.
"Half of my family is still over there, and I communicate with them all the time," Gooden told the Post in a recent interview. "So it's like I have time spent there. It's not like I'm doing this because I just happen to be half-Finnish. No, I really actually have ties to Finland and the culture."
More like this story on KUsports.com