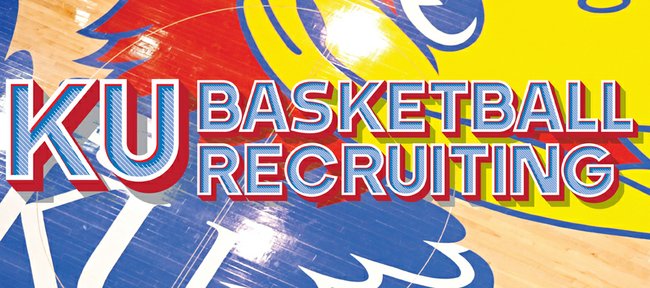 Kansas University basketball notebook …
Jaylen Brown, a 6-7, 200-pound senior small forward from Wheeler High in Marietta, Georgia, will visit Kansas University for the Oct. 10 Late Night in the Phog, Rivals.com and 247Sports.com reported Tuesday. Brown is ranked No. 3 in the Class of 2015 by Rivals.com. He's also considering UCLA, Kentucky, Georgia, Georgia Tech, Florida and Ohio State.
Others to attend late Night: No. 7-ranked Stephen Zimmerman, 7-foot center, Bishop Gorman High, Las Vegas; No. 9 Carlton Bragg, 6-9 power forward, Villa Angela St. Joseph High, Cleveland; and No. 25 Brandon Ingram, 6-8 small forward, Kinston (North Carolina) High.
ESPN's Paul Biancardi places Brown No. 1 on his list of five players in the Class of 2015 "whose stock is on the rise." He's ranked No. 8 nationally by ESPN.
"Brown played himself into star status back in June, earning his way inside the top 10. He continues to build up his résumé with outstanding and sometimes dominating performances," Biancardi writes. "Brown will beat opponents with a low and quick first step to the basket and then crush them with power and explosion in the lane. Not only a driver, he can rattle off jumpers from beyond the arc with fluid mechanics.
"Drawing fouls and making free throws show why he is special, while rebounding is a constant part of his game. Being a top-10 ranked player means you are not allowed any nights off, as you are required to be a difference-maker. Brown is one of the elite players in the country with a chance to crack into the top 5."
Lucas has double-double: KU sophomore forward Landen Lucas scored 11 points and grabbed 16 rebounds in Athletes In Action's 99-93 victory over Latvia University on Tuesday in Latvia. Lucas hit three of eight shots and five of six free throws. He had two blocks for Athletes in Action, 2-1 on its Baltic Tour.
Humphries lists KU: Isaac Humphries, a 6-foot-11 center from Australia who is in the recruiting Class of 2016, scored 41 points and grabbed 19 rebounds against Canada on Monday in the FIBA Under 17 World Championships in Dubai.
He will be a junior this year at La Lumiere School in LaPorte, Indiana.
La Lumiere assistant coach Brad Johnstin told NBCSports.com that KU, Arizona, Duke, Florida, New Mexico, Notre Dame and Vanderbilt have all expressed interest.
Tarik in town: Former KU center Tarik Black is in town working out in preparation for NBA veterans camp in October. Black, who played summer-league ball for the Houston Rockets, said Tuesday he's confident his agent will land him a spot in a preseason camp of a yet-to-be-determined NBA team. He said he is working on his basketball career and has no plans to try out for an NFL team as speculated in past months.
Kasongo down to IU, LSU: Former Oregon signee Ray Kasongo, a 6-9 forward from Canada who visited KU last weekend, will choose between Indiana and LSU, Zagsblog.com reports. He may visit LSU today and Indiana Monday. KU did not offer a scholarship to Kasongo, electing to save the program's lone remaining scholarship for the Class of 2015.
More like this story on KUsports.com