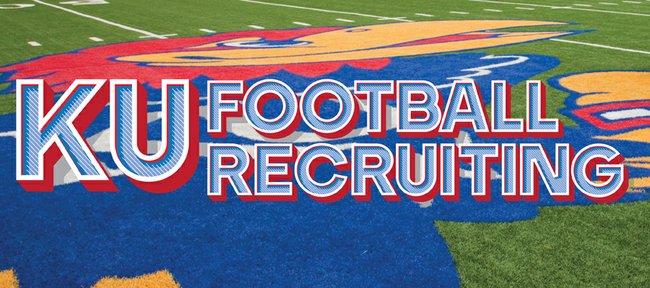 The Kansas University football team picked up its 13th commitment in the recruiting class of 2015 on Saturday. Like No. 12, he chose KU after switching his commitment.
Michael Mathis, a 6-foot-2, 205-pound cornerback from Kilgore Junior College, orally committed to Kansas after originally pledging his services to Kentucky.
The two-star prospect opened up his recruitment before committing to the Jayhawks, who benefited from assistant coach Dave Campo's efforts in pursuing Mathis, a big, physical corner who likes contact.
"He is a great guy," Mathis said of former Dallas Cowboys head coach Campo in an interview with JayhawkSlant.com's Jon Kirby. "Most of my family is big Cowboys fans. When they found out he was recruiting me and would coach me they talked about how it might help me get to the NFL. I knew I would be going to the right place with him."
Mathis' physical nature was a big hit with the KU coaches, including head coach Charlie Weis.
"They told me I look like a linebacker but I run fast enough and can cover so I will be a cornerback," Mathis told Kirby. "That's the position I want to play. I have also played safety, but with my size and speed I think I can be a lockdown corner. I have to get ready because at Kilgore we played a lot of zone and I will play man at Kansas."
Mathis hopes to finish his academic requirements at Kilgore in time to join the Jayhawks in December and take part in spring football.
Mathis' commitment comes two days after KU landed an oral pledge from Sherman (Texas) High offensive lineman Aaron Garza, a member of Rivals.com's Texas 100 who originally picked the Longhorns.
More like this story on KUsports.com