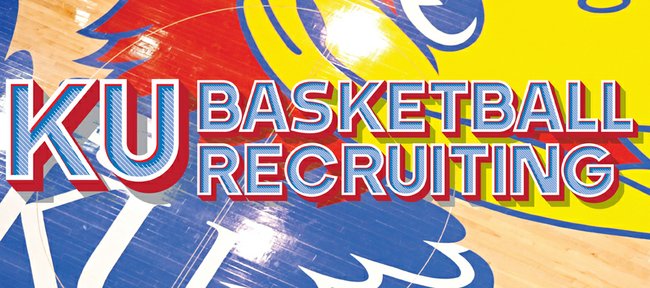 KC Run GMC, the host team of the 2014 Jayhawk Invitational, had some extra motivation in Sunday's finals of this year's tournament at New Century Fieldhouse in Gardner.
The opponent — the Illinois Wolves — defeated Run GMC in last year's 16-and-under title game.
"I was really excited for our guys. They lost to them last year. Being able to get that back was awesome. Getting a chance to redeem themselves was kind of fun for our guys," 12th-year Run GMC coach L.J. Goolsby said after his squad's 61-53 victory.
The Run GMC squad, which at one time was known as Kansas City Pump N Run, also beat the Las Vegas Prospects (84-74) and Utah Prospects (69-66) on Sunday to complete its 6-0 weekend blitz.
"We've got a really good group. They all like to play together. They are good friends," Goolsby said. "We have a lot of pieces to the team. We can create matchup problems with other teams, so that's good."
Run GMC's top college prospect is Jimmy Whitt, a 6-2 junior point guard from Hickman High in Columbia, Mo., who is ranked No. 74 in the recruiting Class of 2015. The tourney's official website indicated Whitt averaged 15.8 ppg in the six wins.
A major target of Arkansas, Whitt also is being recruited by Kansas State, SMU, Colorado, Creighton and others.
"I think this weekend was a statement. It definitely is going to help him as he moves forward," Goolsby said of Whitt playing so well in front of hordes of college coaches. "He can score off the bounce, catch and shoot it. He handles it well, makes plays for others. He's really a good athlete, too."
Another college prospect is Kevin Puryear, a 6-7, 205-pound junior power forward from Blue Springs (Mo.) South who averaged 12.3 ppg in the tourney. Puryear is being recruited by Oklahoma State, Creighton, San Francisco, Miami of Ohio, Kansas State, San Diego and Wichita State.
"Kevin is a monster, really," Goolsby said. "He can score around the rim, but he can step out and shoot it. He can put it on the floor and make plays. He causes mismatch problems, especially at the 4-spot. He can face you up but also is physical enough to take smaller guys to the block and take advantage of it."
Run GMC will travel to the Howard Pulley tourney next week in Minneapolis.
Stone, Newman shine: KU target Diamond Stone, a 6-10 junior from Dominican High in Milwaukee who is ranked No. 3 in the Class of 2015, averaged 28 points a game for Young Legends.
"He's a great kid, ultra-talented," said Goolsby, who was one of the U.S. coaches to coach Stone on the U.S. 16-and-under national team that last summer won gold in Uruguay.
"He can step out, finish at the basket with his left or right hand. For a big, that's hard to do. He's so skilled," Goolsby noted.
KU target Malik Newman, a 6-3 junior shooting guard from Callaway High in Jackson, Miss., who is ranked No. 1 overall in the Class of 2015, averaged 16.8 ppg for Mo Williams Academy, which lost to Run GMC on Friday night.
"He's a special talent. There's really no flaw in his game," Goolsby said of another gold-medal winner from 16-and-under Team USA.
Brown impresses: Troy Brown, the brother of KU women's basketball freshman Jada Brown, impressed while playing for the Las Vegas Prospects 15U team.
Troy, a 6-5 freshman point guard from Las Vegas Centennial High who turns 15 in July, already is being recruited by Arizona, UNLV, Oklahoma, USC, and Gonzaga.
"Brown scored high marks all across the board. Decision making, control of his dribble, ability to shoot from deep, defensive instincts and a great frame, Brown simply has every tool you could want," wrote Eric Bossi of Rivals.com. "While his ability to hit shots from deep, finish on the break and aggressive rebounding were impressive, it was his passing that really stood out. Will he always be a point guard? We aren't sure, but his floor vision is high level. Not only that, Brown whips hand breaking missiles from 30-40 feet in transition and always has his head up surveying the floor."
Bossi also was impressed with 6-2 Lawrence High junior Anthony Bonner, who played for Team YOBO. Rivals said Bonner has offers from Missouri State, Florida Gulf Coast and Colorado State and has heard from Tulsa, Iowa and UMKC so far.
"Undoubtedly, he finished things up with his name scribbled down on the lists of many more coaches," Bossi wrote. "Bonner had outstanding stretches scoring the ball. He showed a solid jump shot, poise and the ability to score off the dribble or via the jumper. He hit from deep, attacked the rim and never seemed out of control while causing defenders headaches," Bossi added.
Monk nets 59: Malik Monk, a 6-3 sophomore from Bentonville (Ark.) High, hit 10 threes and scored 59 points in the Arkansas Wings' double-overtime loss to All-Ohio Red on Sunday at the Nike Elite Youth tournament in Sacramento, Calif. Monk, who is ranked No. 12 in the Class of 2016, hit 15 of 26 shots, 10 of 16 from three. He made 19 of 23 free throws and had nine rebounds. KU is on his early list of schools.
More like this story on KUsports.com