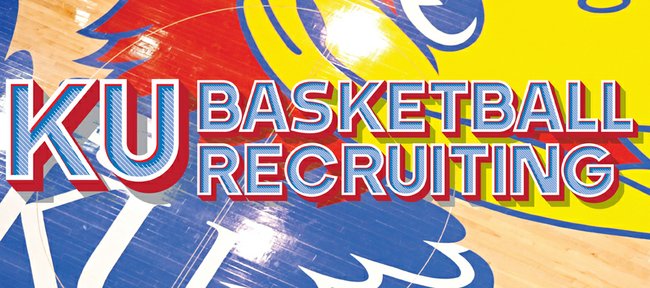 Charles Matthews, a 6-foot-4 junior combo guard from Chicago St. Rita High School who is ranked No. 11 in the recruiting Class of 2015 by Rivals.com, on Saturday included Kansas University on his revised list of 10 schools.
Matthews via Twitter listed KU, Duke, Illinois, Kentucky, Marquette, Michigan State, Ohio State, SMU, Stanford and Wisconsin.
"It has been exciting to see the growth of Charles over the past few years," St. Rita coach Gary Decesare told Zagsblog.com. "He is a very hard worker who tries to get better every day. He can play anywhere in the country and is one of the best players in his class. He can control a game in so many ways with his tremendous versatility."
Alexander won't be attending Kentucky: Cliff Alexander, a 6-foot-9 senior forward from Chicago Curie High who is ranked No. 4 in the Class of 2014, told Scott Burgess of ChicagoHoops.com that Kentucky is no longer on his list of schools.
Alexander is considering KU, Illinois, Memphis, Michigan State, Arizona and DePaul. He said he might pick a school in the "middle of December" and sign in April.
Of KU, Alexander said: "It's going pretty good so far. I have known coach Howard (Jerrance, KU assistant) since he was at Illinois. He's the guy that offered me my first scholarship so I love him for that. Coach (Bill) Self was at my house last week talking to my parents, building a relationship with my parents."
Alexander, who will visit KU for the Oct. 4 Late Night in the Phog, reiterated he wants to play college ball with JaQuan Lyle, a guard who recently decommitted from Louisville. It is believed KU, which has several other guards on its list, is not recruiting Lyle at this time.
ESPN on one and dones: ESPN over the weekend wrote about the "top one and done flight risks," that is, players most likely to leave college for the NBA after one season — this season. Writer Jeff Goodman included KU's Andrew Wiggins, Joel Embiid and Wayne Selden on the list of top flight risks.
Of Wiggins, Goodman wrote: "He enters the season as the consensus projected No. 1 overall pick. The long, athletic Canadian wing thrives in transition, and while he'll be erratic for Bill Self this season, he won't ever fall too far down draft boards — even if he doesn't dominate on most nights. Wiggins has a mediocre perimeter shot and his motor is questionable at times, but the NBA drafts on potential, which Wiggins has no shortage of. He's basically a lock to leave Lawrence after one season."
Of Embiid, Goodman wrote: "He's a 7-footer who is exceptionally skilled but also extremely raw. It's going to take time for Embiid. He might not put up monster numbers playing on a team with Wiggins, Wayne Selden, Perry Ellis and veteran big man Tarik Black. However, the NBA loves big men with potential -- and Embiid is the poster child for that combination. It might be difficult for Self to keep Embiid for more than one season."
Of Selden, Goodman wrote: "He's a big, strong wing who brings toughness and an improved perimeter shot to the table. Selden has been Kansas' best player in the offseason, and those close to the KU program will be surprised if he's in Lawrence for more than a season. Selden is a power guard who should be able to compete physically at the NBA level. NBA teams will love his improved body and the consistency on his outside shot."
Others: Julius Randle, Andrew Harrison, Aaron Harrison, Dakari Johnson, James Young, Kentucky; Aaron Gordon, Arizona; Jabari Parker, Duke; Noah Vonieh, Indiana; Jarell Martin, LSU.
Wiggins, by the way, took part in camps for youths in El Dorado and Wichita over the weekend with his brother, Nick of Wichita State, plus KU's Perry Ellis, Frank Mason and Conner Frankamp and others.
More like this story on KUsports.com