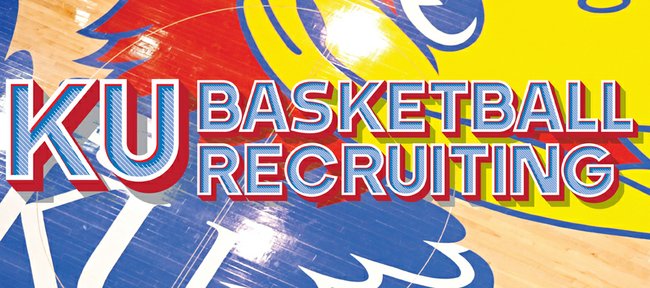 Myles Turner, a 6-foot-11, 225-pound senior center from Trinity High in Euless, Texas, who is ranked No. 6 in the recruiting class of 2014 by Rivals.com, will make his first official visit to Ohio State next weekend, his dad told Zagsblog.com.
Turner's dad, David, said his son "definitely" will visit Kansas University at some point. He had to cancel his trip to KU for Late Night in the Phog because of a conflict with USA Basketball.
He's also considering Duke, Kentucky, Louisville, Arizona, Texas and Oklahoma State. He will sign in the spring.
Taylor on KU freshmen
Former KU point guard Tyshawn Taylor of the Brooklyn Nets told SNY.tv that he can't see KU freshman Andrew Wiggins, Wayne Selden and Joel Embiid staying in college more than this season.
"I like all three of them," Taylor told SNY.tv and Zagsblog.com on Saturday. "I think they're all one-and-done and I think they're all gonna be really good pros.
"I was a four-year guy, yeah, but I didn't go to college expecting to stay four years, trust me," Hoboken, N.J., native Taylor added. "It just kind of happened that way. For the individual, the one-and-done is great. If I had the chance to leave after my freshman year, I would've been out. But, for the college game, it takes away from it a little bit."
Taylor had high words of praise for 7-footer Embiid.
"I watched him play and his game is crazy. He's 7-foot doing between-the-leg dunks and windmills and all that," Taylor said of the Cameroon native. "Coach (Bill) Self told me that if he has him for two years, he'll be the best big man he probably ever coached as far as skill, footwork, hands, everything. I played with some great big men — Cole Aldrich, Thomas Robinson, the Morris twins — and to hear coach say that, I was blown away when I played with him in June when I was out there."
Taylor, by the way, had a crazy stat line in the Nets' preseason opener.
The second-year pro had 16 points, seven turnovers and six assists in the Nets' overtime win over Washington on Tuesday.
More like this story on KUsports.com