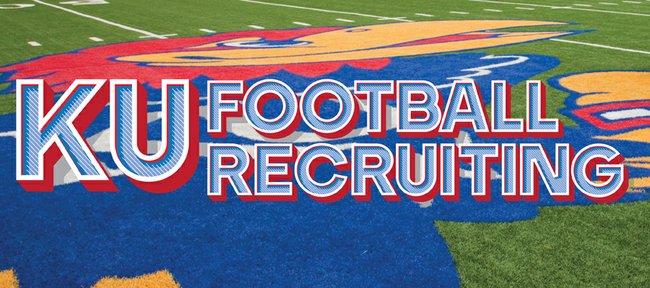 According to the Rivals.com Boston College site, EagleAction.com, Class of 2014 defensive end Austin Stevens has changed his commitment from Kansas University to Boston College.
Stevens, a 6-foot-4, 245-pound two-star prospect from Montclair (N.J.) High, orally committed to KU in September but had been targeted by the Eagles throughout his recruitment. In addition, one Rivals.com report said an illness in his family inspired Stevens to want to stay closer to home for college.
Rated by Rivals as the 34th best prospect in New Jersey, Stevens has the potential to stay at defensive end or bulk up and move inside. He is the fifth player from New Jersey to commit to BC and his departure from KU's list of commitments leaves the Jayhawks with 15 players in the current class. Three of those athletes (mid-year juco transfers Ronnie Davis, Keyon Haughton and Anthony Smithson) signed letters of intent on Dec. 18, and KU coach Charlie Weis said earlier this month that the Jayhawks could take as many as 26 players in the 2014 class.
As January nears and recruiting prepares to heat back up, the Jayhawks have a couple of critical recruiting weekends on the horizon as they attempt to fill out the class.
The end of the mid-year transfer signing period hits on Jan. 15 and national signing day is set for Feb. 5.