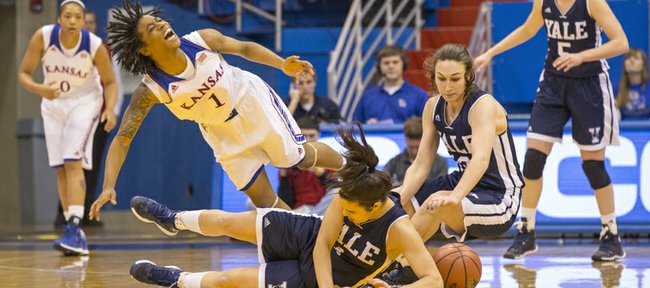 Document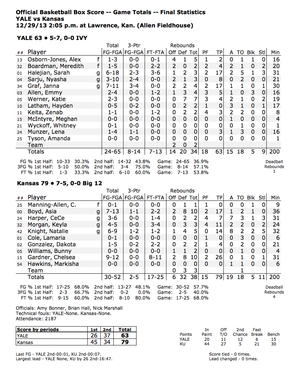 Kansas University's women's basketball team jumped to an 11-0 lead and cruised to a 79-63 victory over Yale on Sunday at Allen Fieldhouse.
Junior forward Chelsea Gardner led KU (7-5) with 26 points. She also had 10 rebounds for her fourth double-double of the season.
Junior guard Asia Boyd had her third career double-double, with 17 points and 10 rebounds.
Natalie Knight added 14 points, and freshman Keyla Morgan contributed 11.
Kansas shot a scorching 68 percent (17 for 25) from the field in the first half and 57.7 percent (30 for 52) for the game.
KU will open the Big 12 season by hosting West Virginia on Jan. 2.
Check back later at KUSports.com and in Monday's Journal-World for more.